Bekannt aus Galileo:
Schaut euch unseren Beitrag zum Thema Krisenvorbereitung mit dem Notfallrucksack an.
A recommendation of the Federal Office for Civil Protection and Disaster Assistance is to
stock up on sufficient emergency supplies and to be prepared in crises
Our emergency backpack thus offers a perfect base to be on the safe side in serious situations.

The offer doesn't stop there, we also offer many other items that will help you to prepare well for any emergency situation such as power cuts, natural disasters or certain humanitarian. Prepared for crises.
Whether at home, in the wilderness or simply on the move - we offer a suitable care and provision package for every situation.
Emergency Backpack Premium - Complete Survival Kit with Solar Radio
Normal price
€499,99 EUR
selling price
€359,99 EUR
basic price
pro
Sale
Sold out
Share
Show full details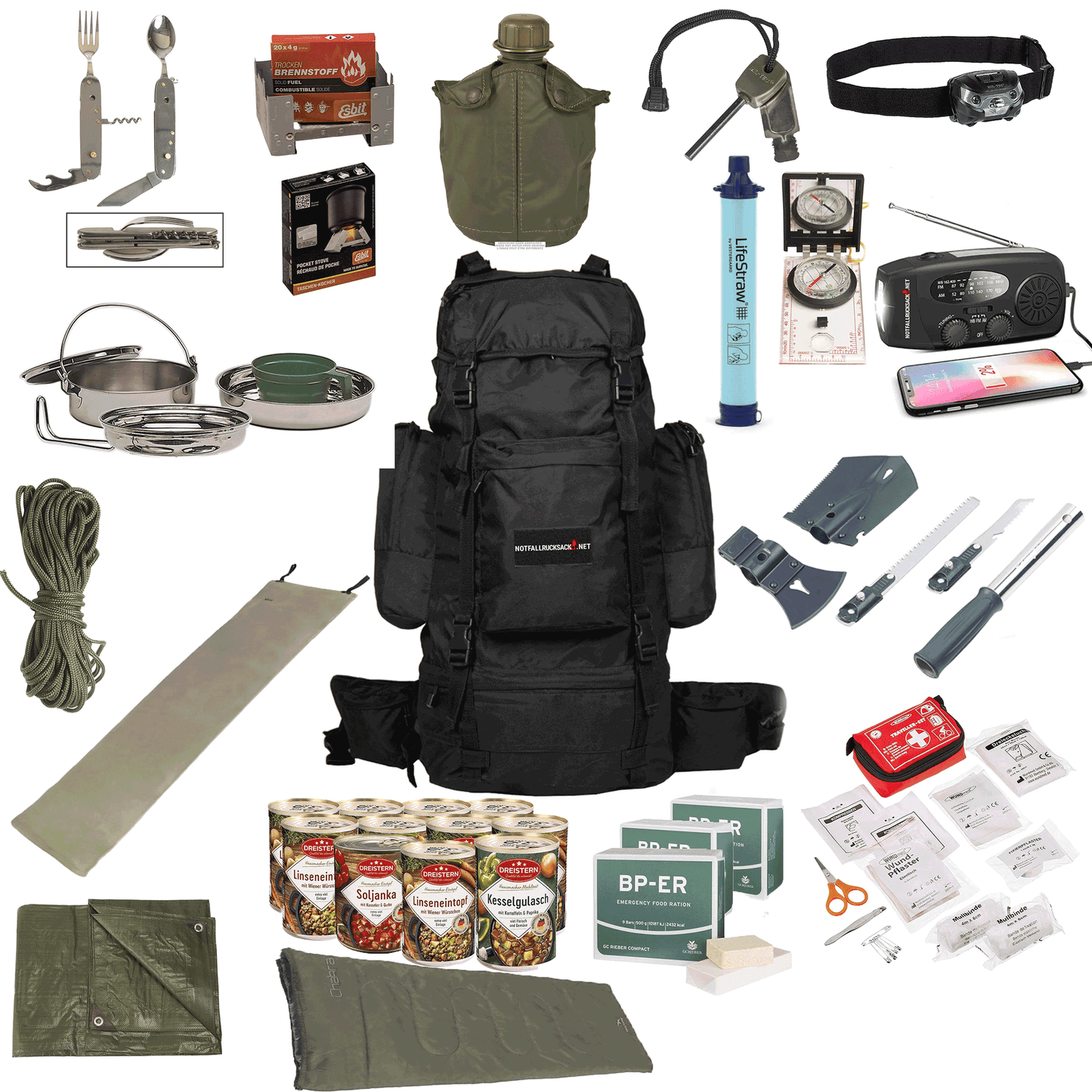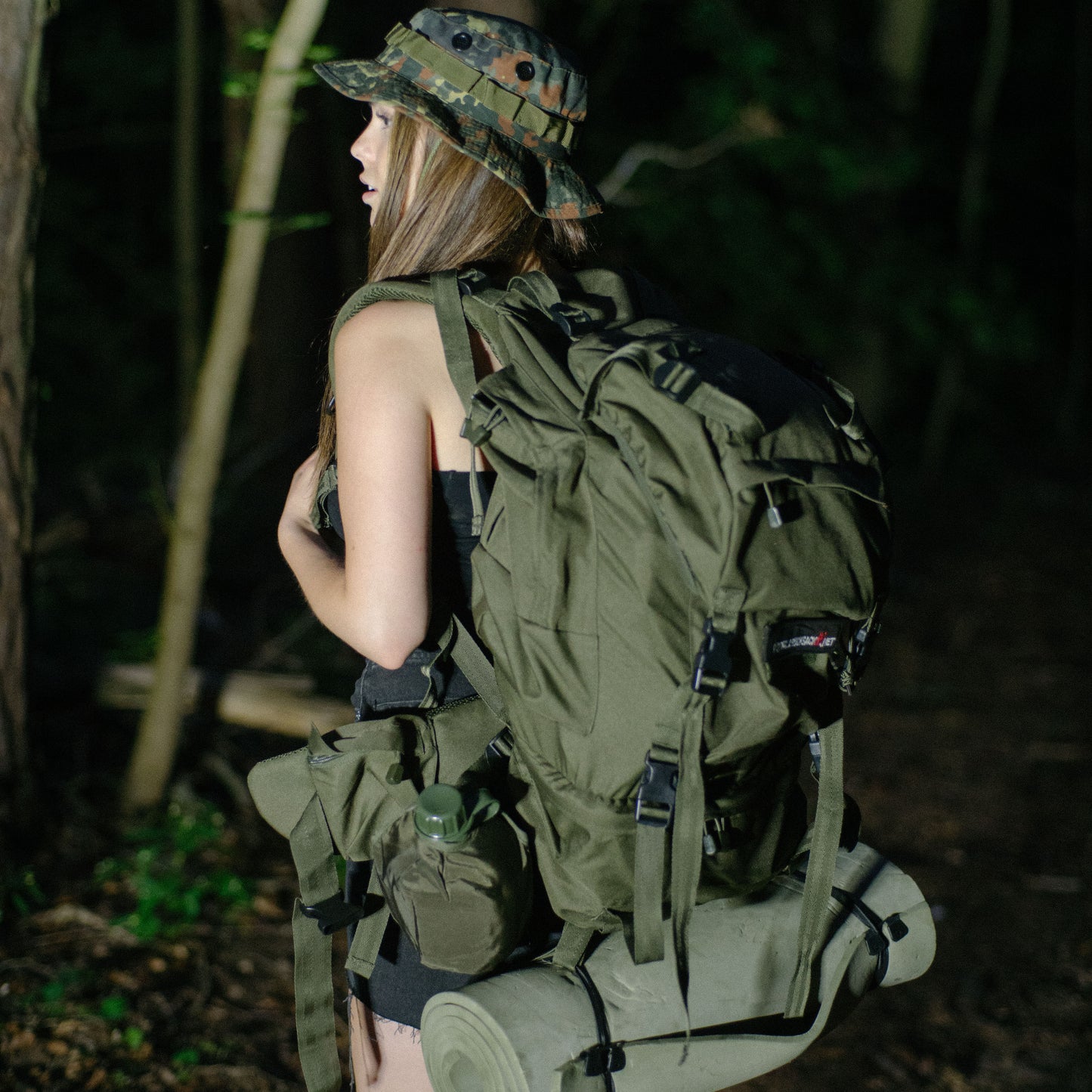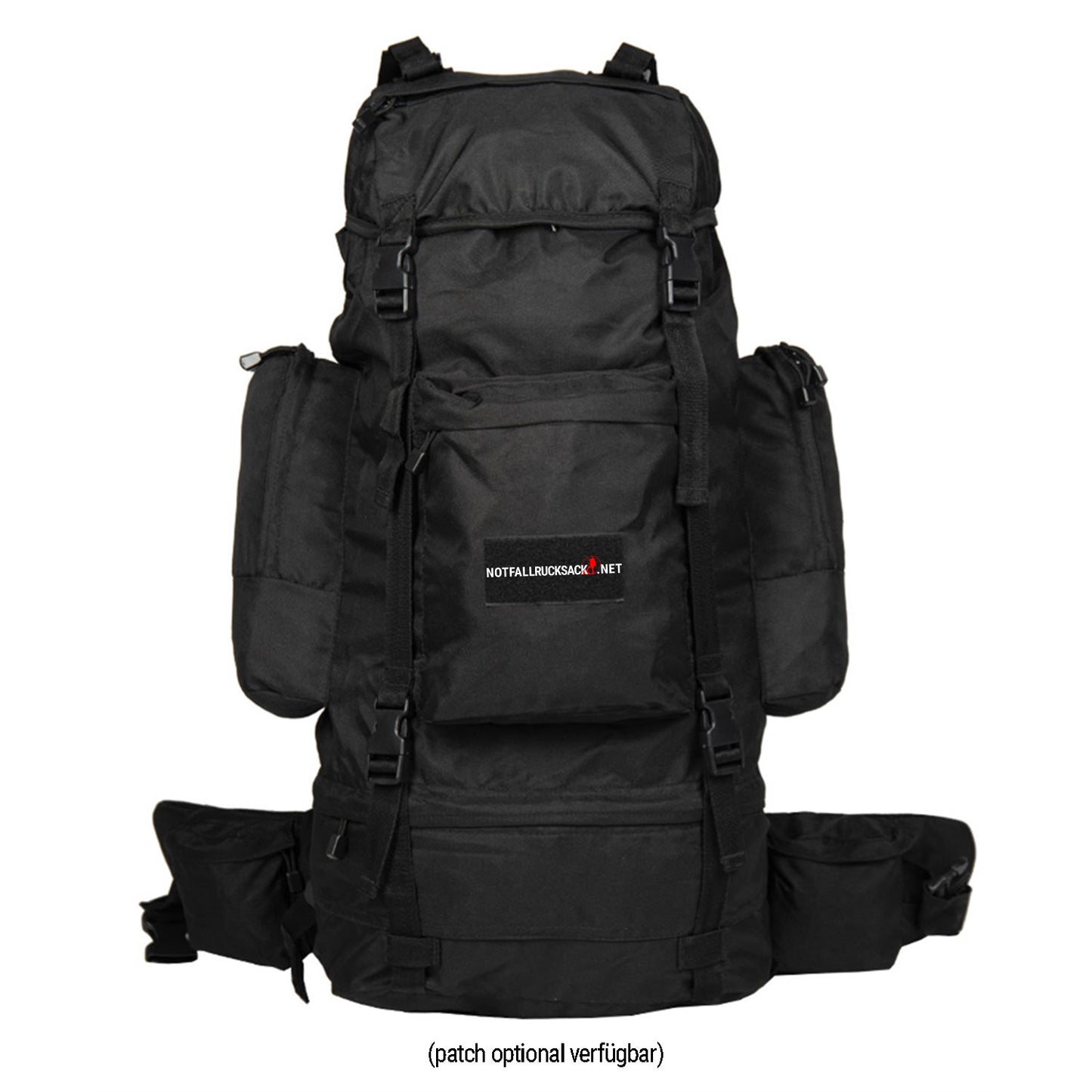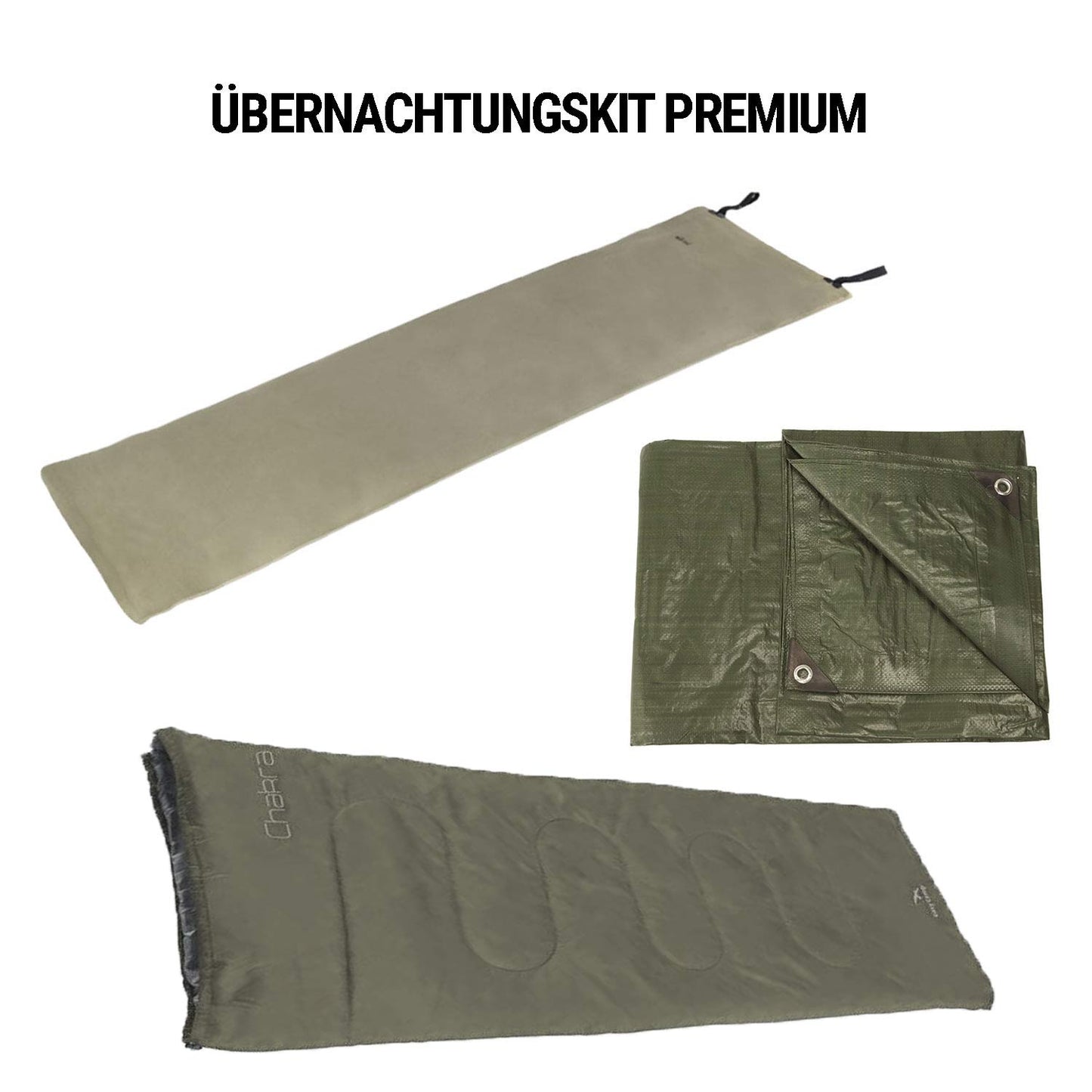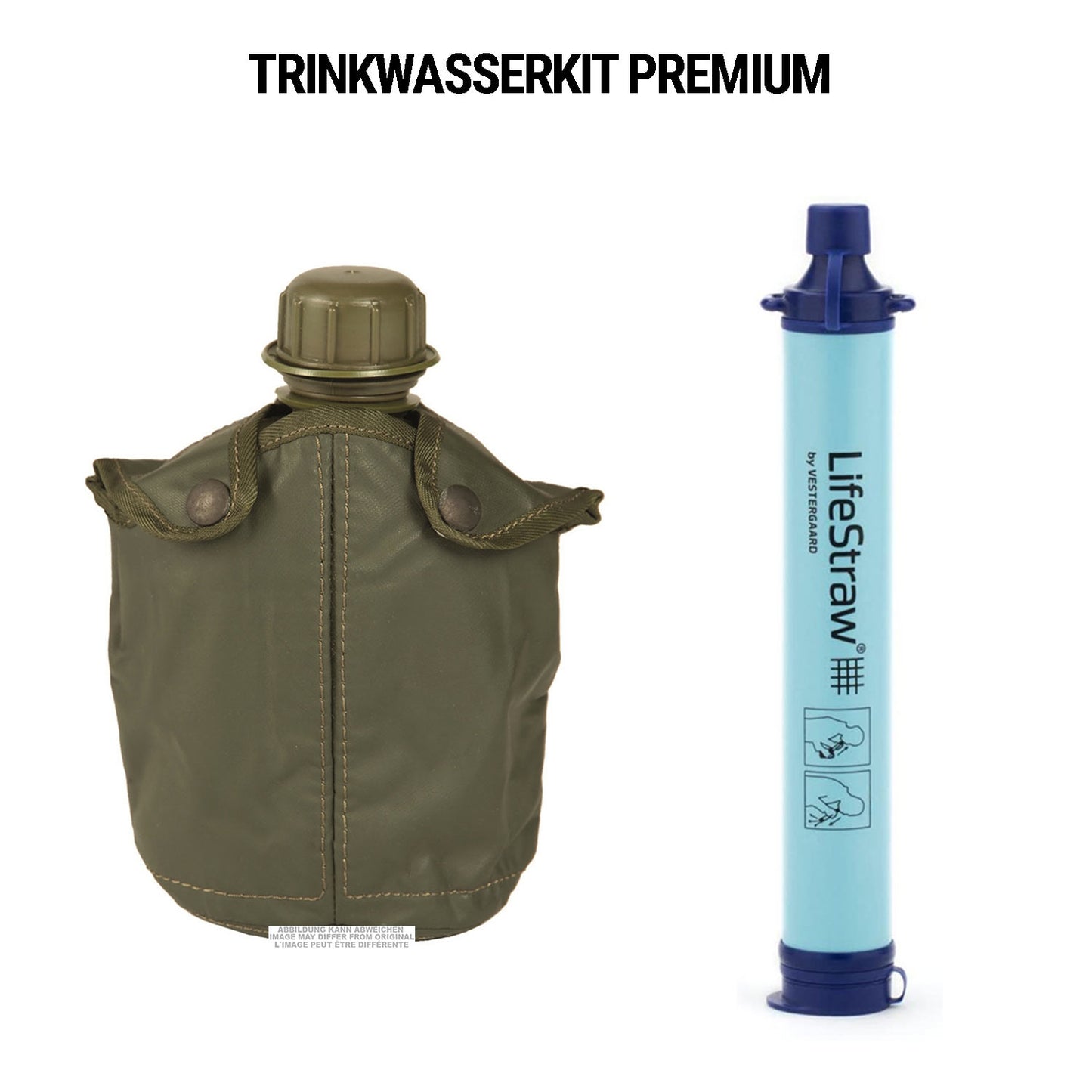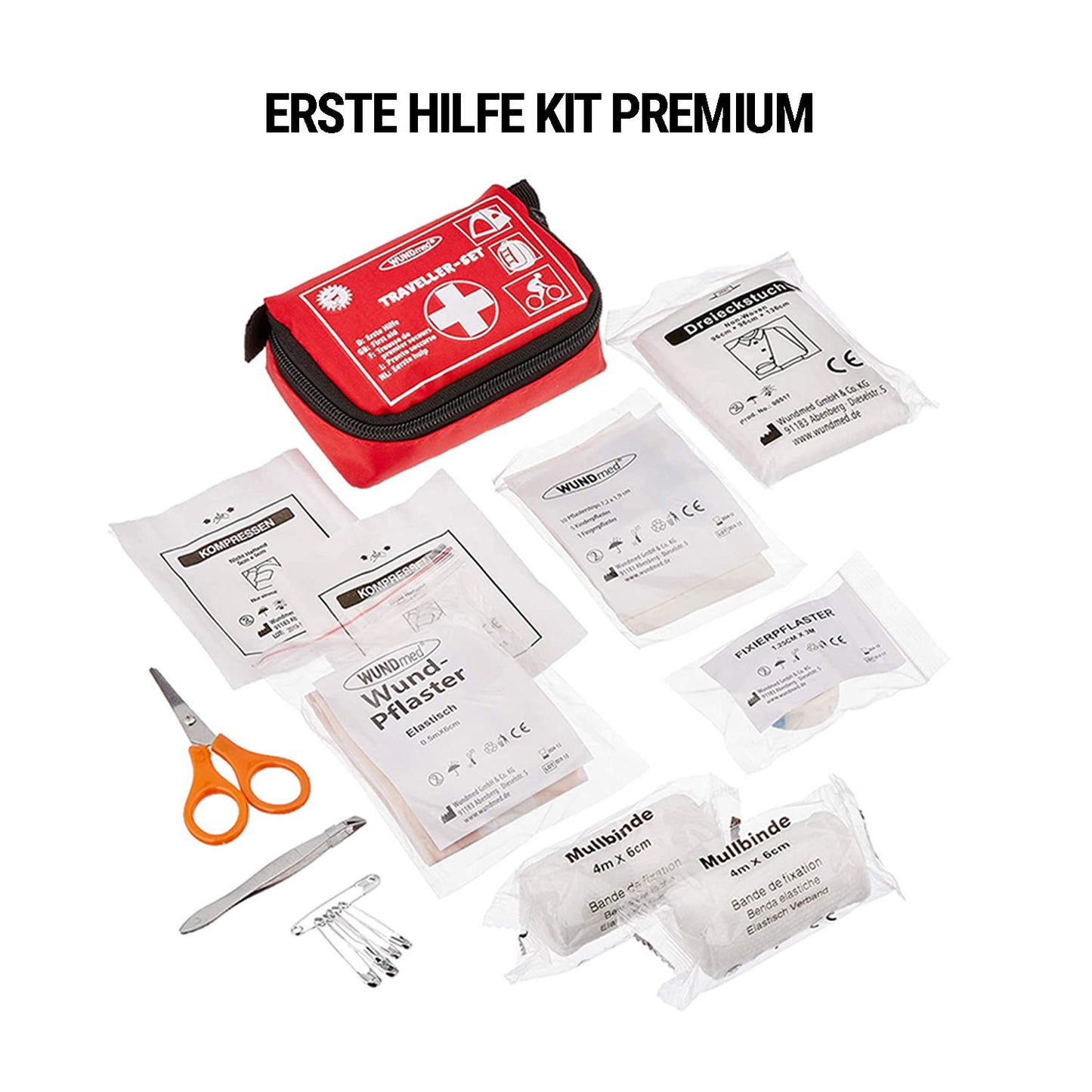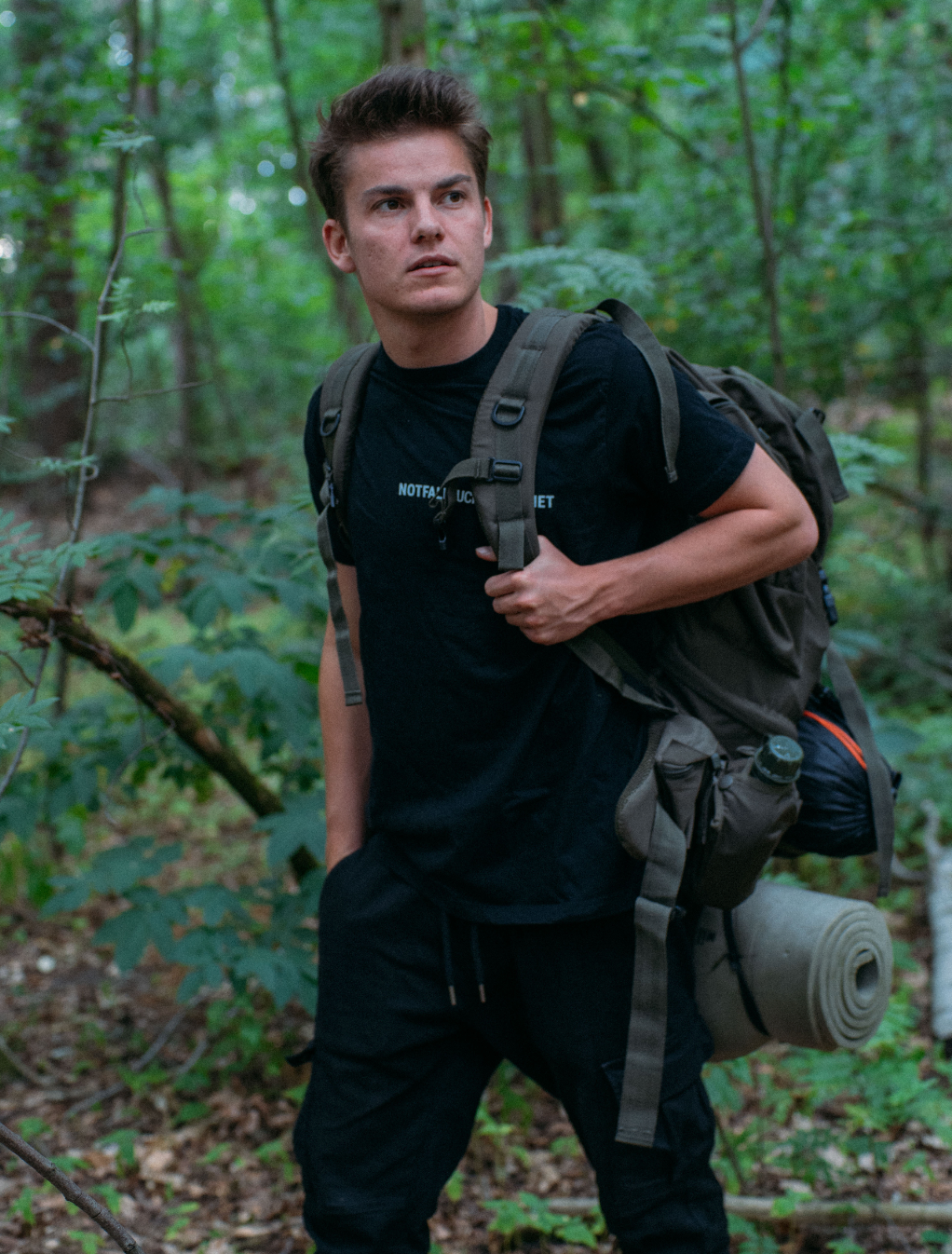 Emergency backpack basic - including food, sleeping, first aid
Normal price
€279,99 EUR
selling price
€169,99 EUR
basic price
pro
Sale
Sold out
Show full details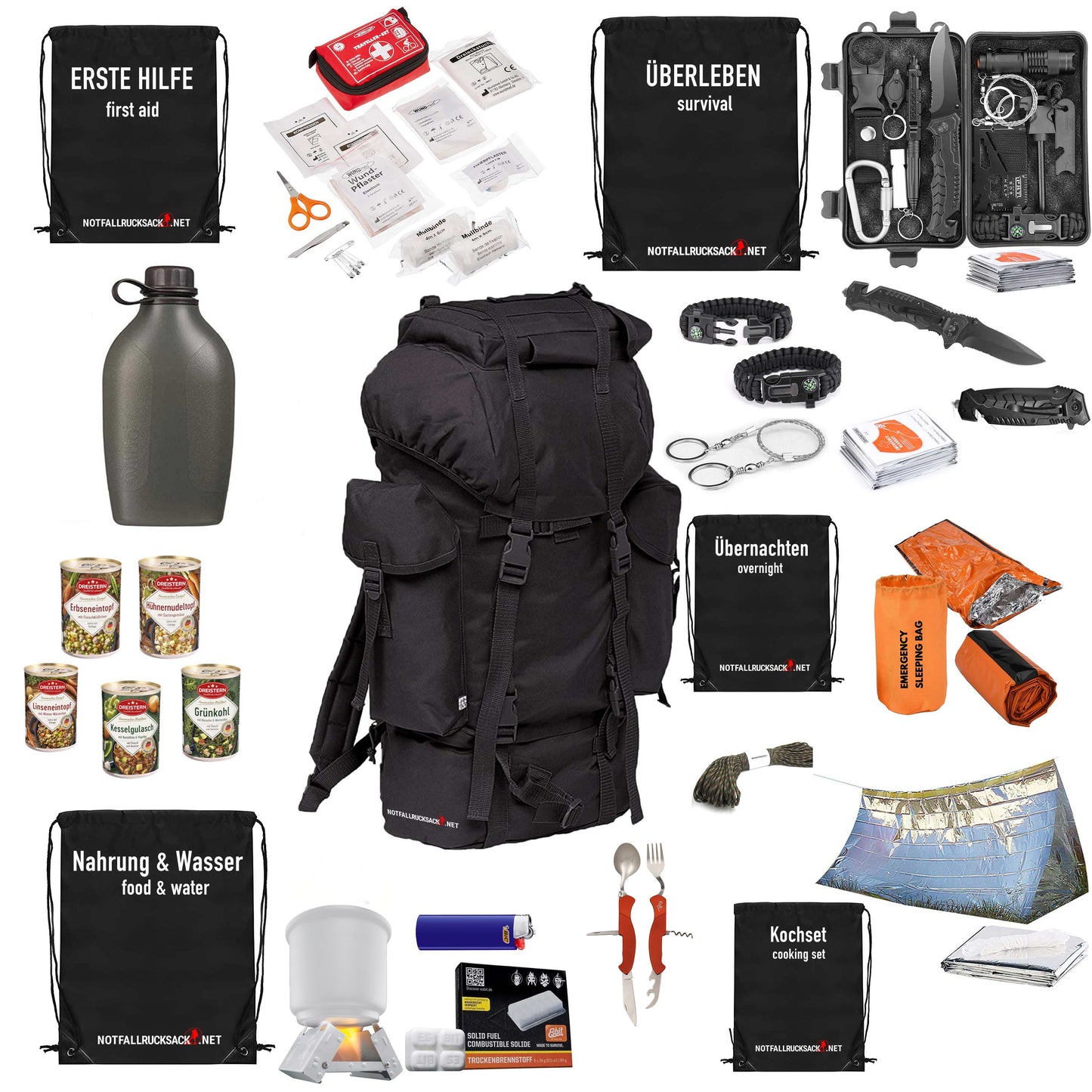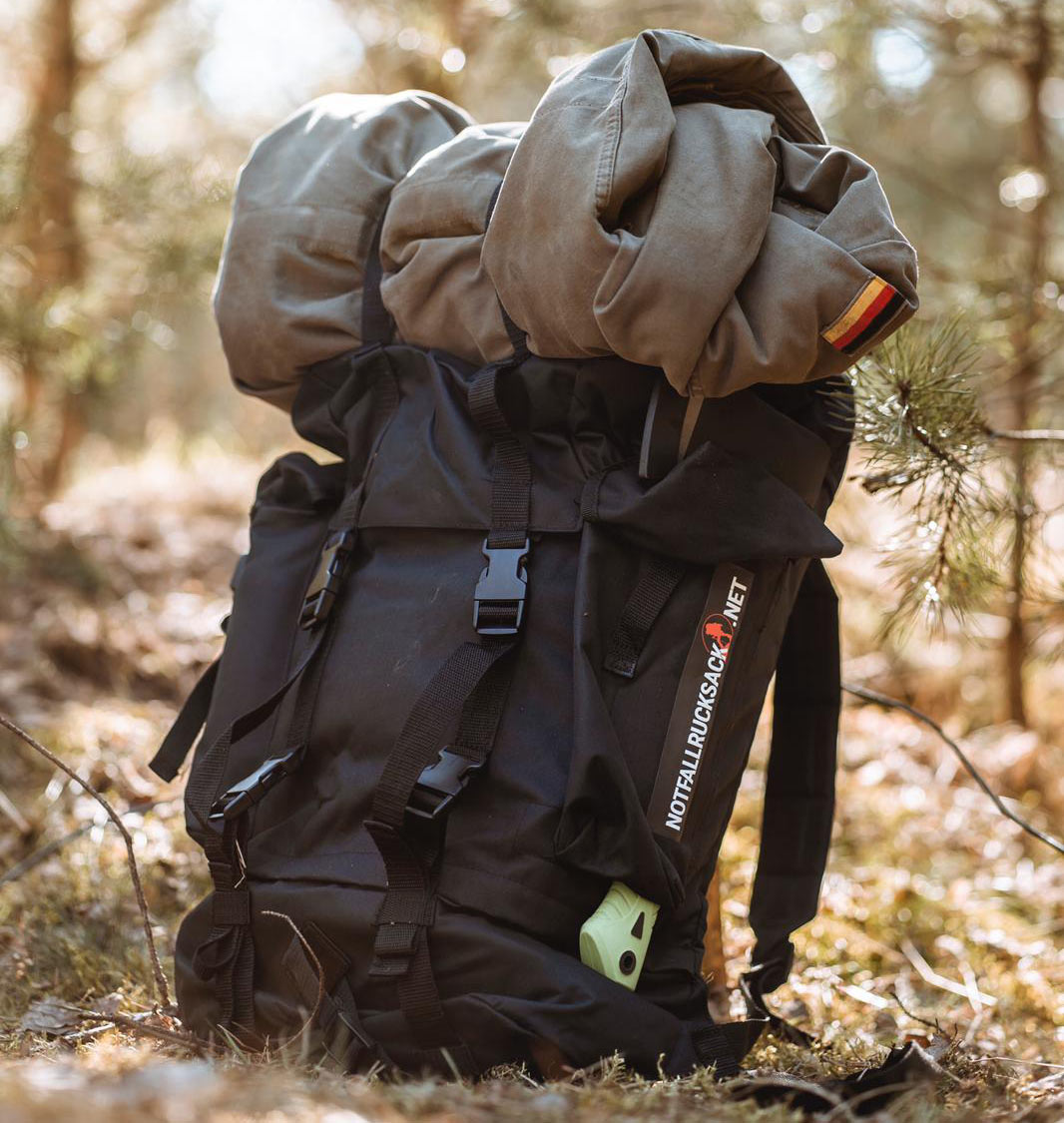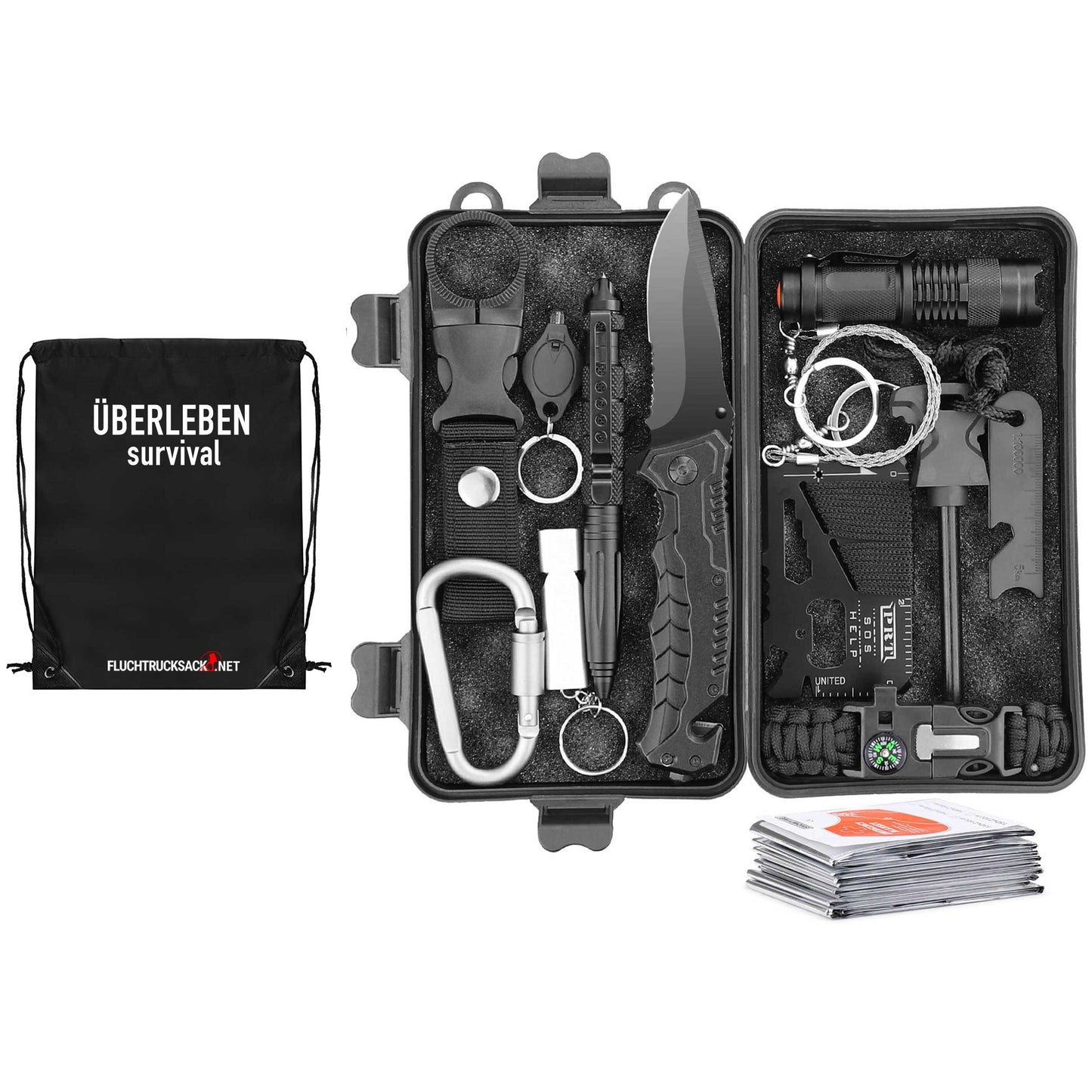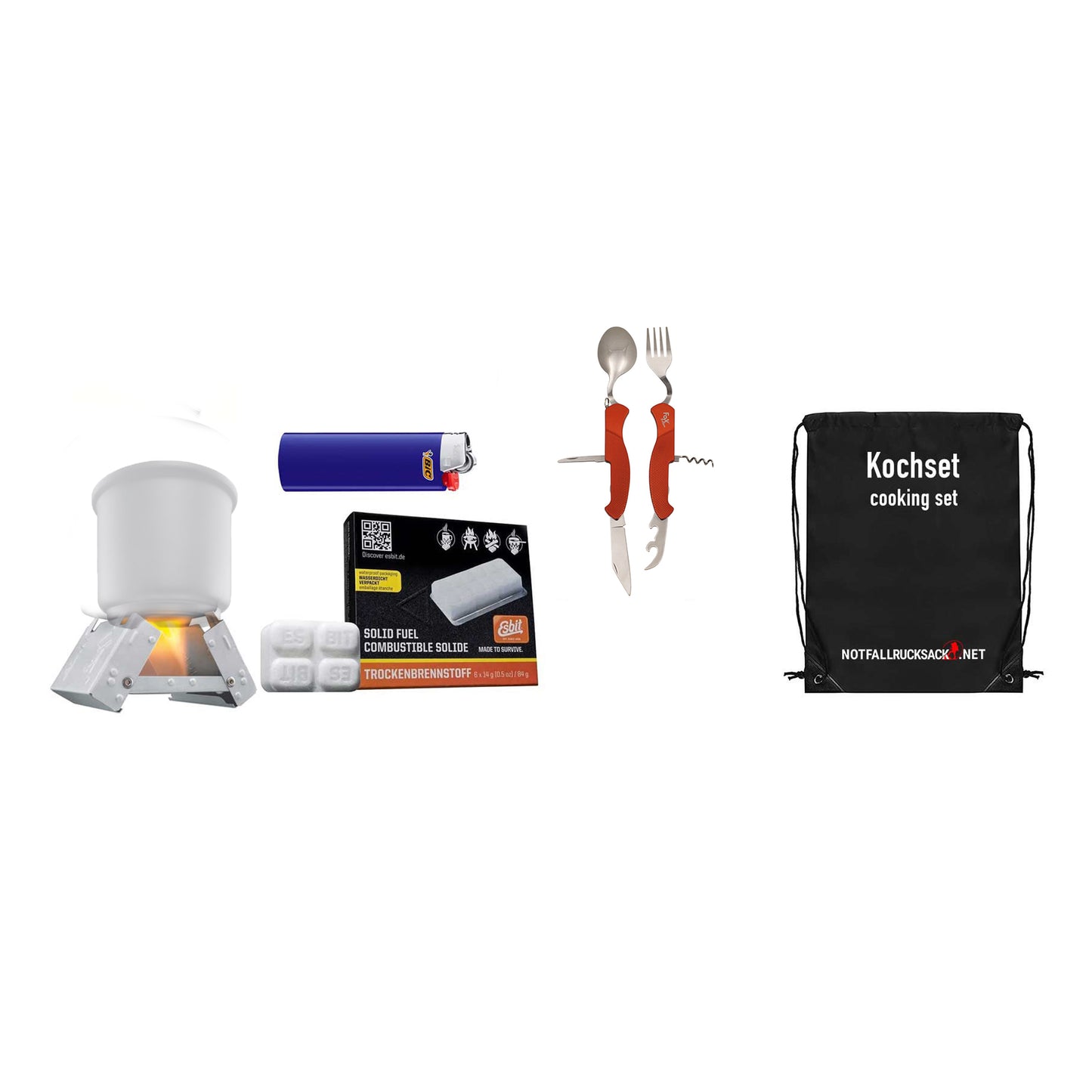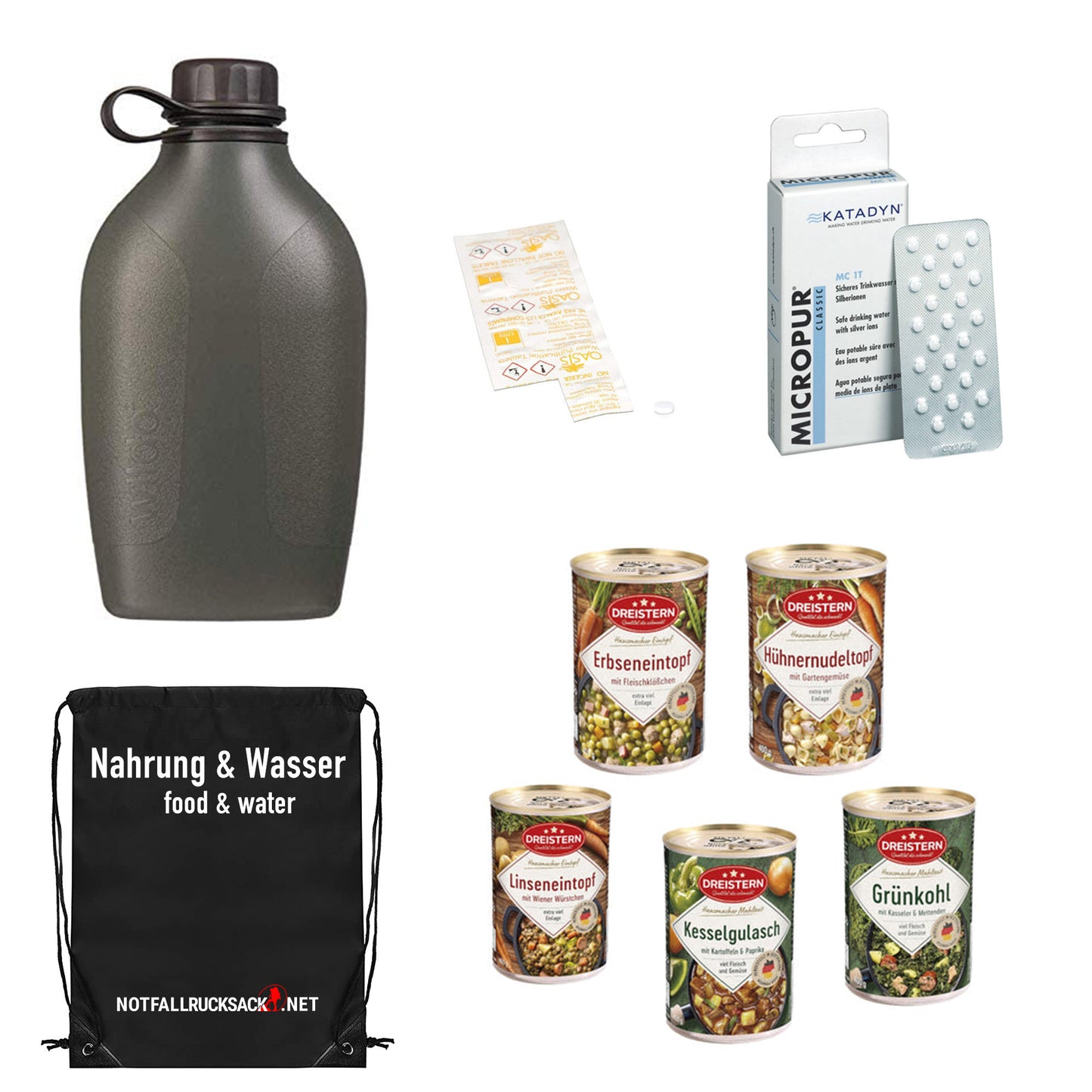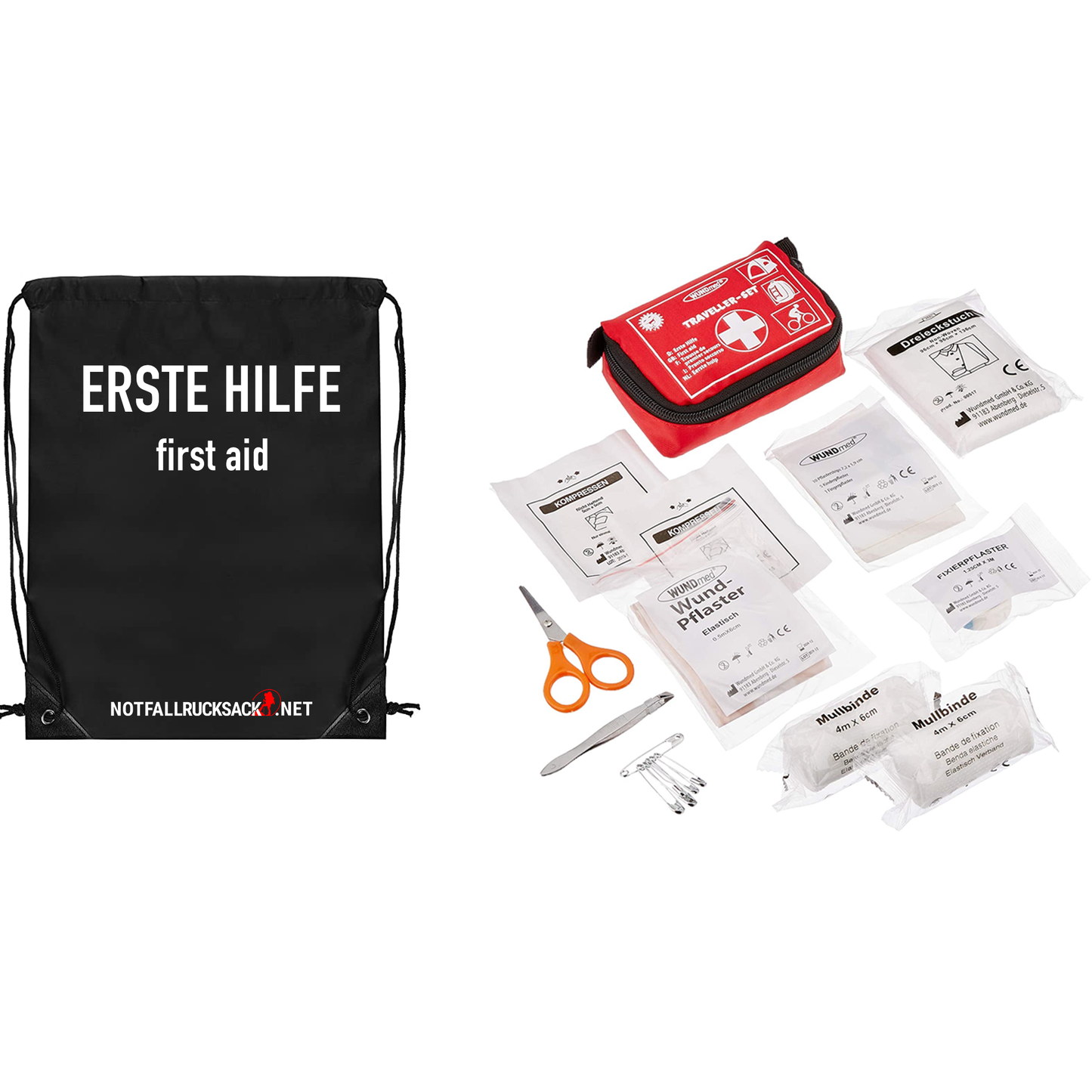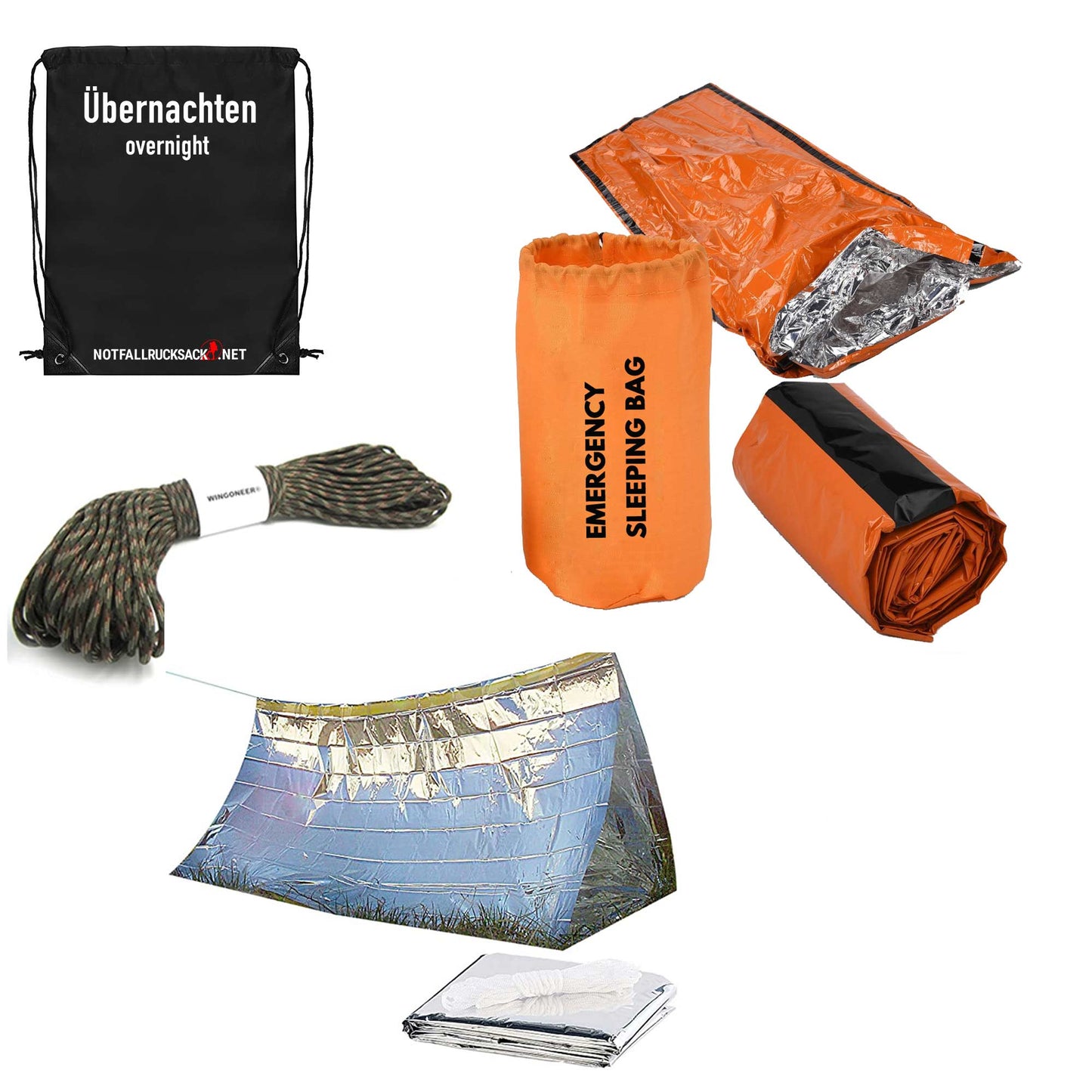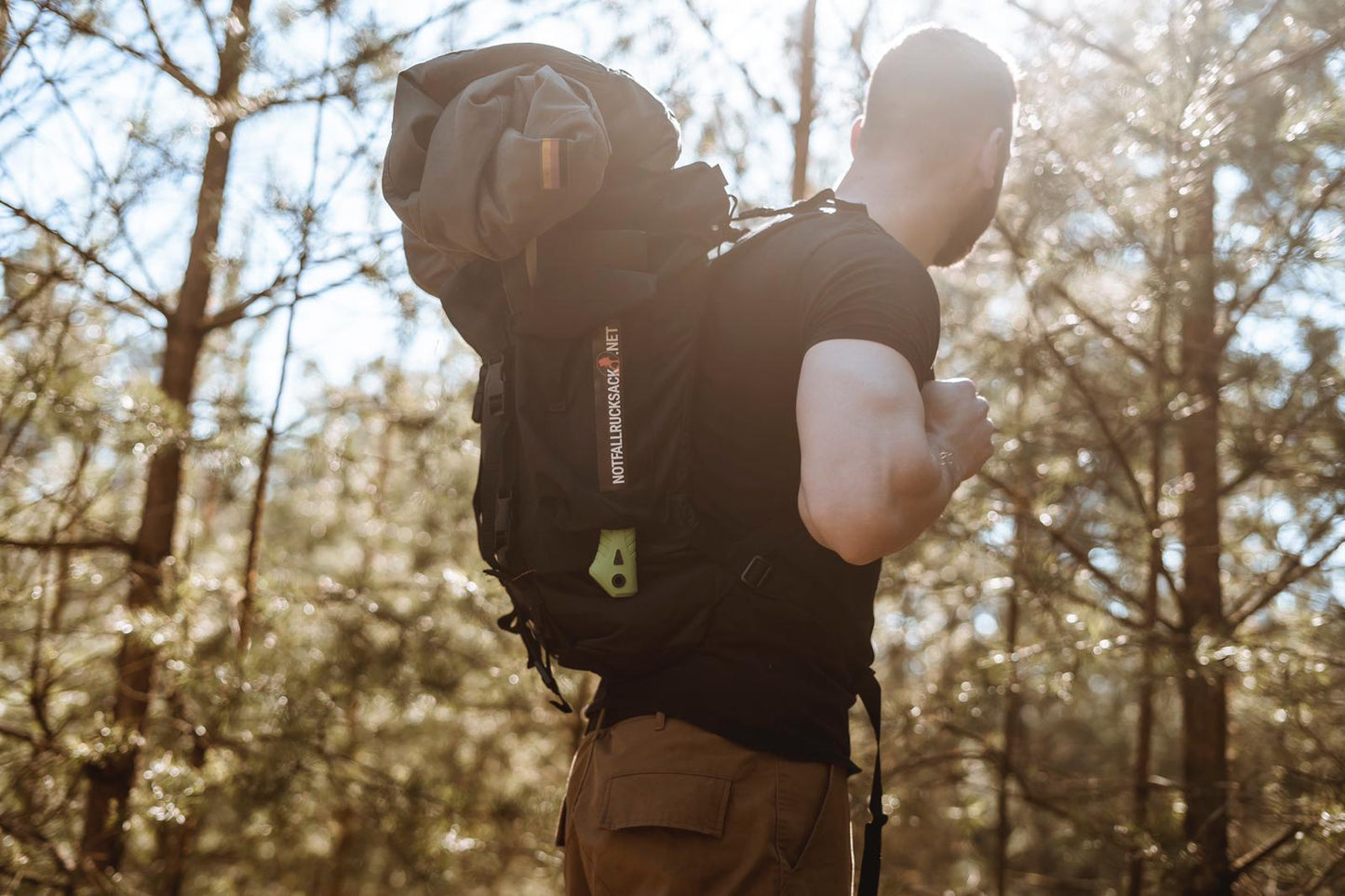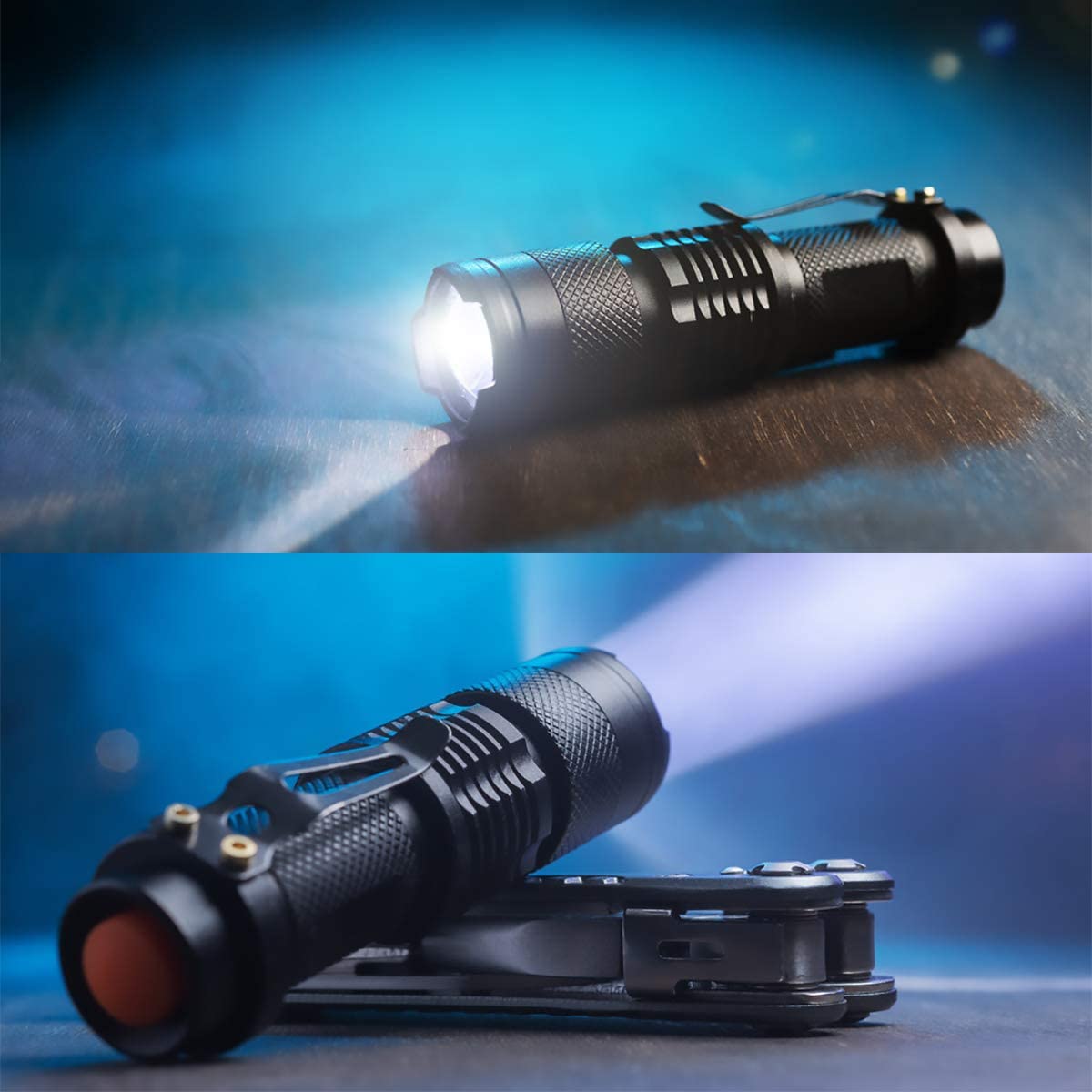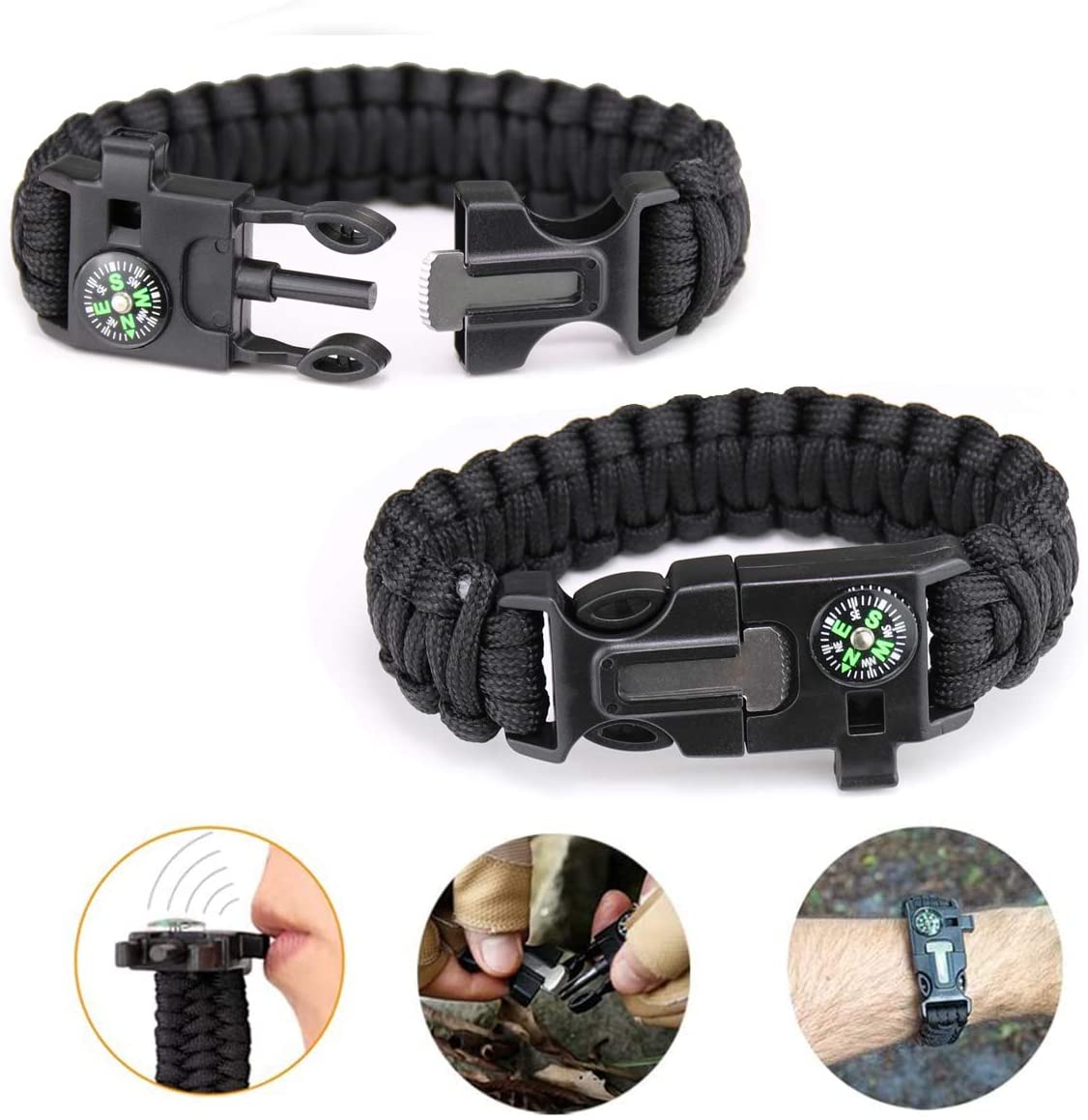 Who are we?
We are Max and Dustin,
we have been enthusiastic outdoor/survival lovers for several years. We regularly go out into nature to put our survival skills to the test, test new products and learn new things.

If you want to know how we came to our heart project, read on here... About us
Stay safe and fit get on!
Max and Dustin from Notrucksack.net
Read more
FAQ
Why an emergency backpack?

Why should you get an emergency backpack? It serves to protect and provide for possible events/disasters. If you want to take the risk of not being equipped in the event of a disaster, you can leave it and spend your money and time on other things than preparing.
What does the emergency backpack contain?

Basically everything you need to survive, of course everyone has something else that they need individually. Everyone has to pack that for themselves...
but we already cover a large part of all needs with the backpack.
What do you recommend in addition to the backpack?

It contains the most important things.

Customers are happy to buy the waterproof document bag too ... because documents such as birth certificates, marriage certificates, important passwords, medical documents, extracts from the land register / purchase contracts, family photos, certificates. .. are simply important documents that you could still use in such a situation at some point.
What are the shipping times in the current situation?

For all products, we usually have a delivery time of less than 7 days.
Notfallrucksack.net
The contents of our backpack are based on the following basic themes: food, water,
accommodation, survival and first aid.
The backpack has useful and suitable equipment in line with these basic points.


With it you are well prepared to be able to act correctly in crisis situations and to always be prepared.
The emergency backpack lets you sleep better in uncertain times. Because no matter what should come, with this emergency equipment you are organized for any situation
secured.

Be prepared for every situation! Whether catastrophes, emergencies or anything else, when things have to go fast, our backpack prepares you perfectly! We have a lot of experience in the field of survival and have packed the emergency backpack perfectly for every scenario! So you are prepared for every situation! We offer you the perfectly thought-out escape backpack of up to 7 days.