BP ER 24x500g long-term emergency food
Normal price
€249,99 EUR
selling price
€189,99 EUR
basic price
pro
Sale
Sold out
This BP-ER long-term emergency food is not only extremely nutritious, it also has a very long shelf life. At room temperature, the BP-ER emergency ration can be kept for up to 25 years. The taste is slightly sweet and all BP-ER rations can be prepared easily and in a variety of ways.
✔️ one pack= 500g these correspond to 2,432 kcal

✔️ Ingredients: Wheat flour (49%), palm and rapeseed oil, glucose, oatmeal, sugar, barley malt, glucose syrup, milk protein, potassium chloride, stabilizer, antioxidant. Allergens: may contain traces of soy
Halal tested!

✔️ Compact:
a lot of energy stored in the smallest rations



✔️

Shelf life:
At least 20 years shelf life



✔️

Nutritive:
All important vitamins and enough Calories
What is an emergency ration BP-ER?
BP-ER (BP-WR) is compressed food (pressed wheat cake) with extremely high nutritional values ​​and minerals. This special food is also used in many countries by aid organizations, in the military sector and as sea rescue rations. Due to the special production and packaging, the shelf life is at least 20 years and longer. For reasons of food law, a minimum durability of 7 years is stamped. BP-ER (BP -WR) is also suitable as food for small children. A pack of 9 bars has 2,432 kcal.
How do I prepare your emergency ration BP-ER?
BP-ER can be consumed immediately and does not need to be cooked. It can also be made into a paste with water. It tastes sweet and is ideally suited as infant food in emergencies. You should also drink enough water with it.
Is your emergency ration BP-ER vegetarian?
BP-ER is completely vegetarian. It is absolutely free of genetically modified ingredients and can be tolerated by everyone (also in every culture and religion). Production is supervised by the Norwegian Ministry of Health.
BP-ER is completely vegetarian and free from genetically modified ingredients.


What does an emergency ration contain BP-ER?
Each 500g pack contains 9 individual bars (divided again on the inside) with an energy value of 270 kcal each, which in turn are compactly welded together under vacuum in an aluminum composite foil (water and gas-tight).
How do I store an emergency ration BP-ER?
Make sure that the optimal storage conditions are observed (cool and dry place, temperature 5-20℃ - a cool and dry basement is ideal - no frost).

If you've often thought about getting an emergency or escape backpack, you've come to the right place.




The luggage protects you in an emergency and prepares you fully.




The backpack does not contain any unnecessary products that would make the luggage unnecessarily heavy.
Contained allergens: wheat, lactose, soy
✔️ Recommended consumption: Ready to eat immediately, tastes slightly sweet, can also be prepared with boiling water as a porridge.
The Norwegian company's BP ER emergency food Compact Rieber was specially designed for governments, organizations, and the military , special forces etc as emergency food.
High energy product, high nutrient content in the smallest possible volume.
✔️Each 500 g unit is additionally sealed gas-tight and water-tight under vacuum. A water-resistant cardboard protects this unit. Production is supervised by the Norwegian Ministry of Health.
✔️ For legal reasons, we guarantee a minimum shelf life of 7 years (but a shelf life of 25 years is not unlikely)

✔️ Ideal for emergency supplies: Everybody knows how fast supermarket shelves these days can be empty if the supply of food is blocked.
.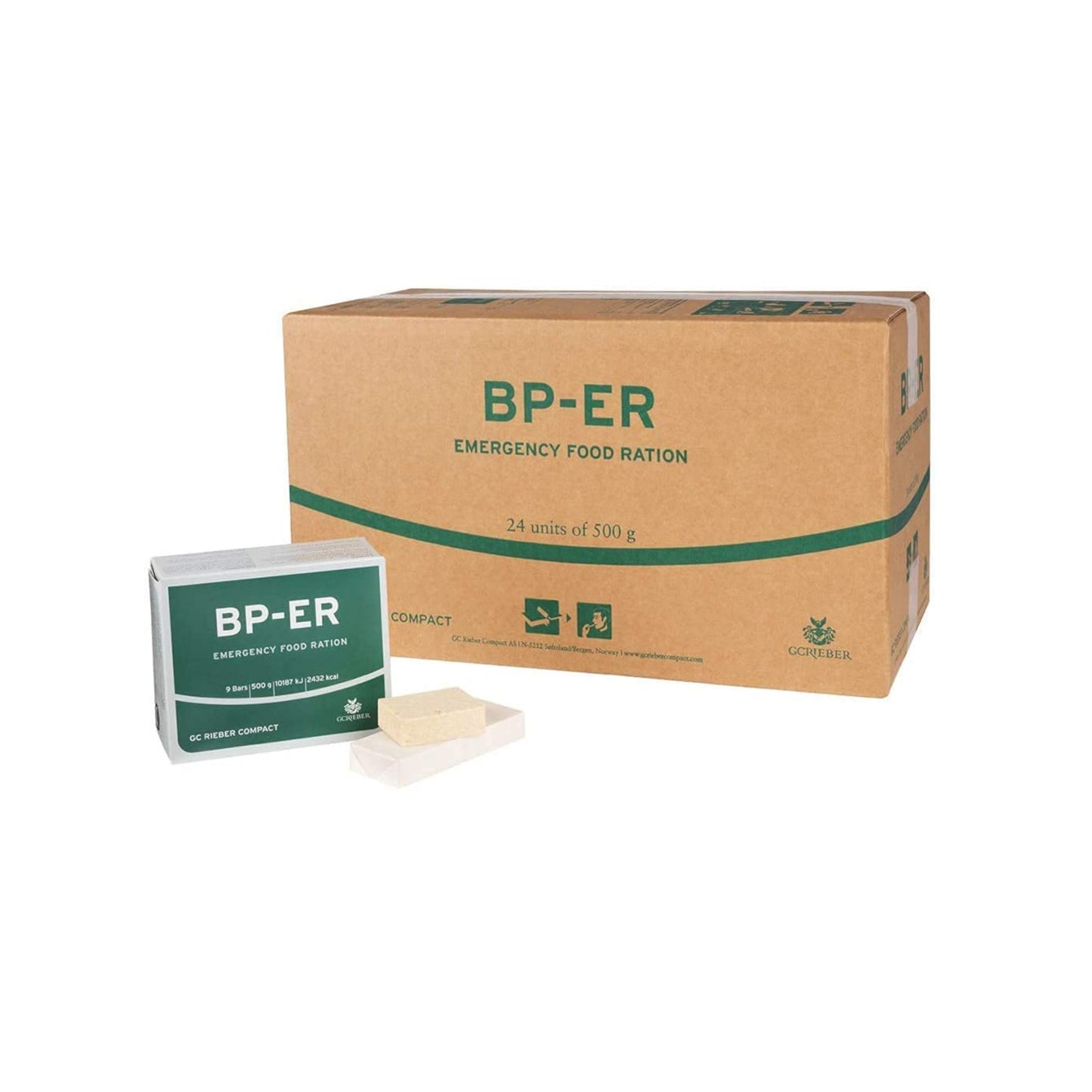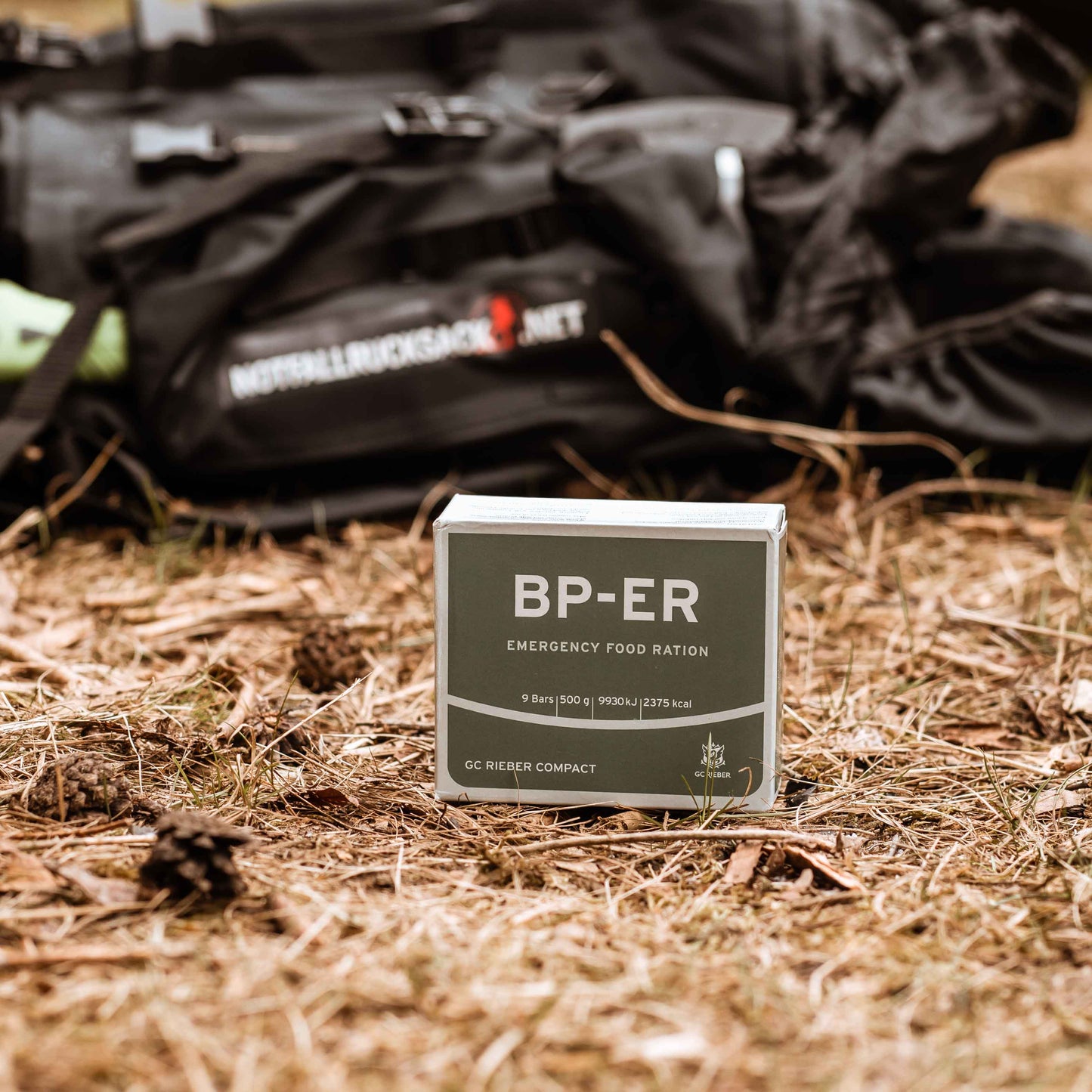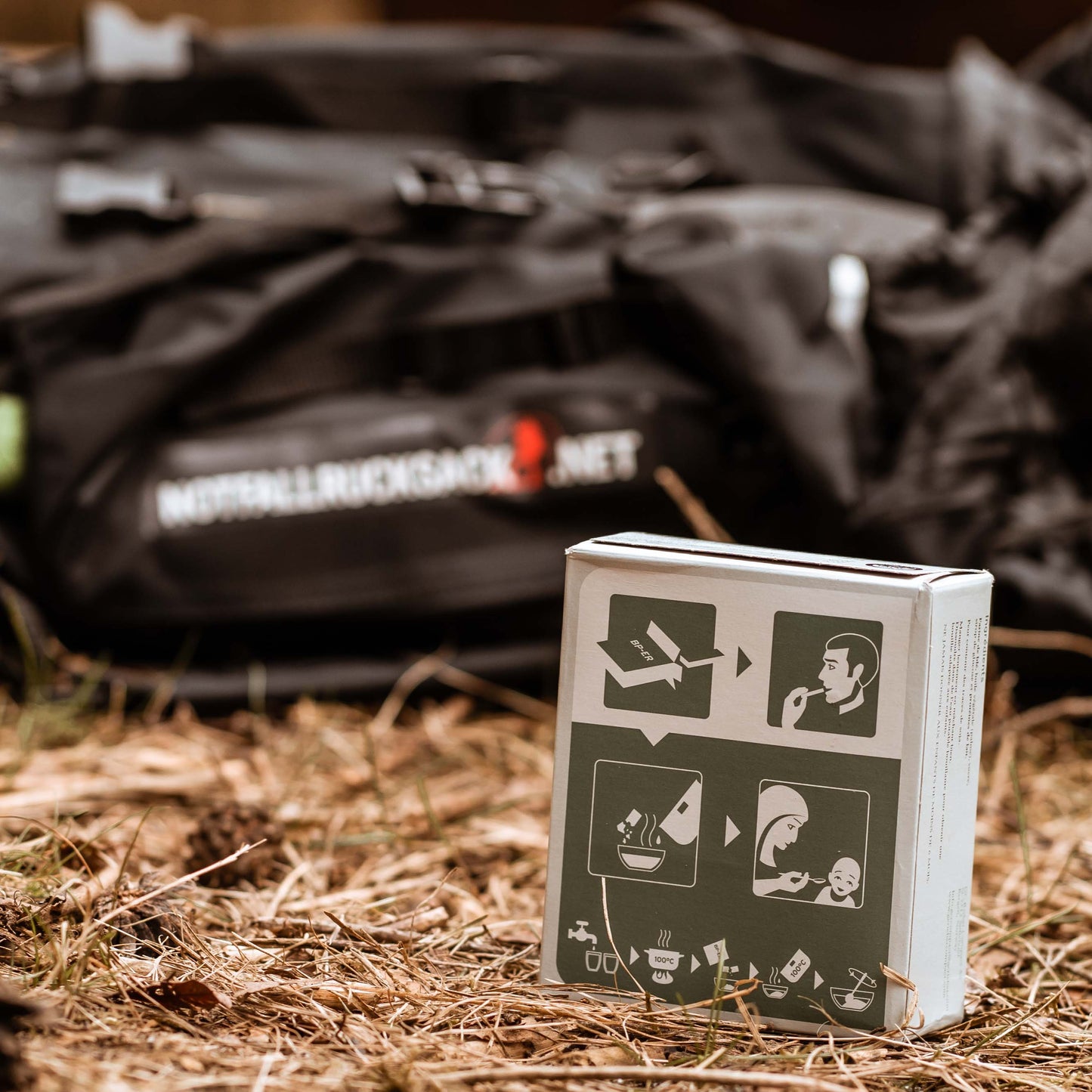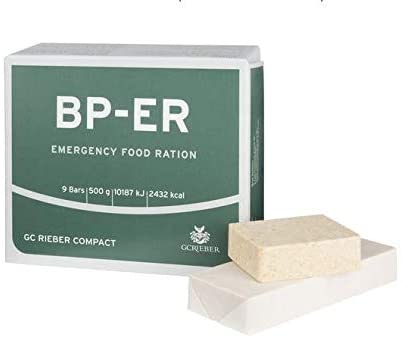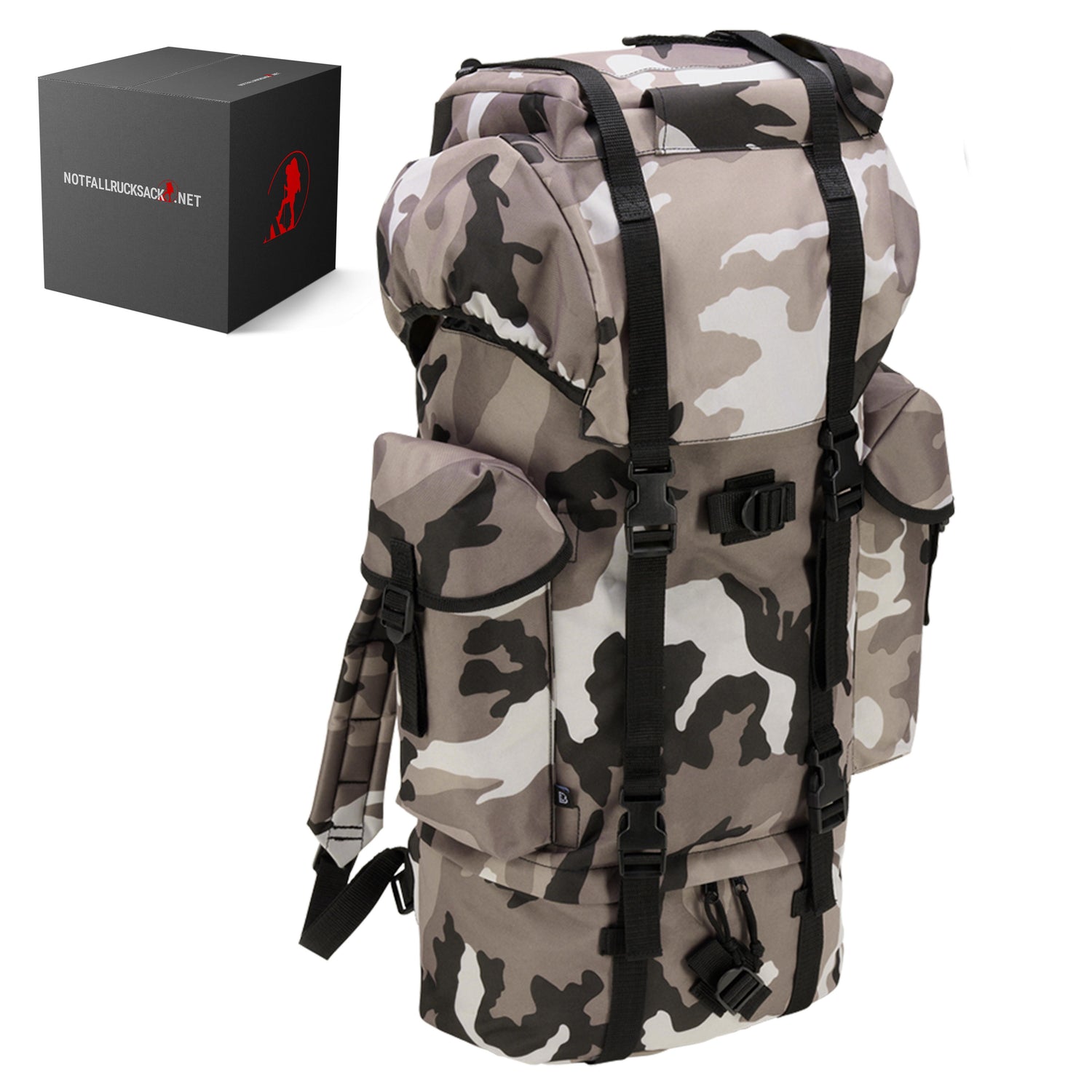 Who are we?
We are Max and Dustin,
we have been enthusiastic outdoor/survival lovers for several years. We regularly go out into nature to put our survival skills to the test, test new products and learn new things.

If you want to know how we came to our heart project, read on here... About us
Stay safe and take care of yourselves!
Max and Dustin from Notrucksack.net
Continue reading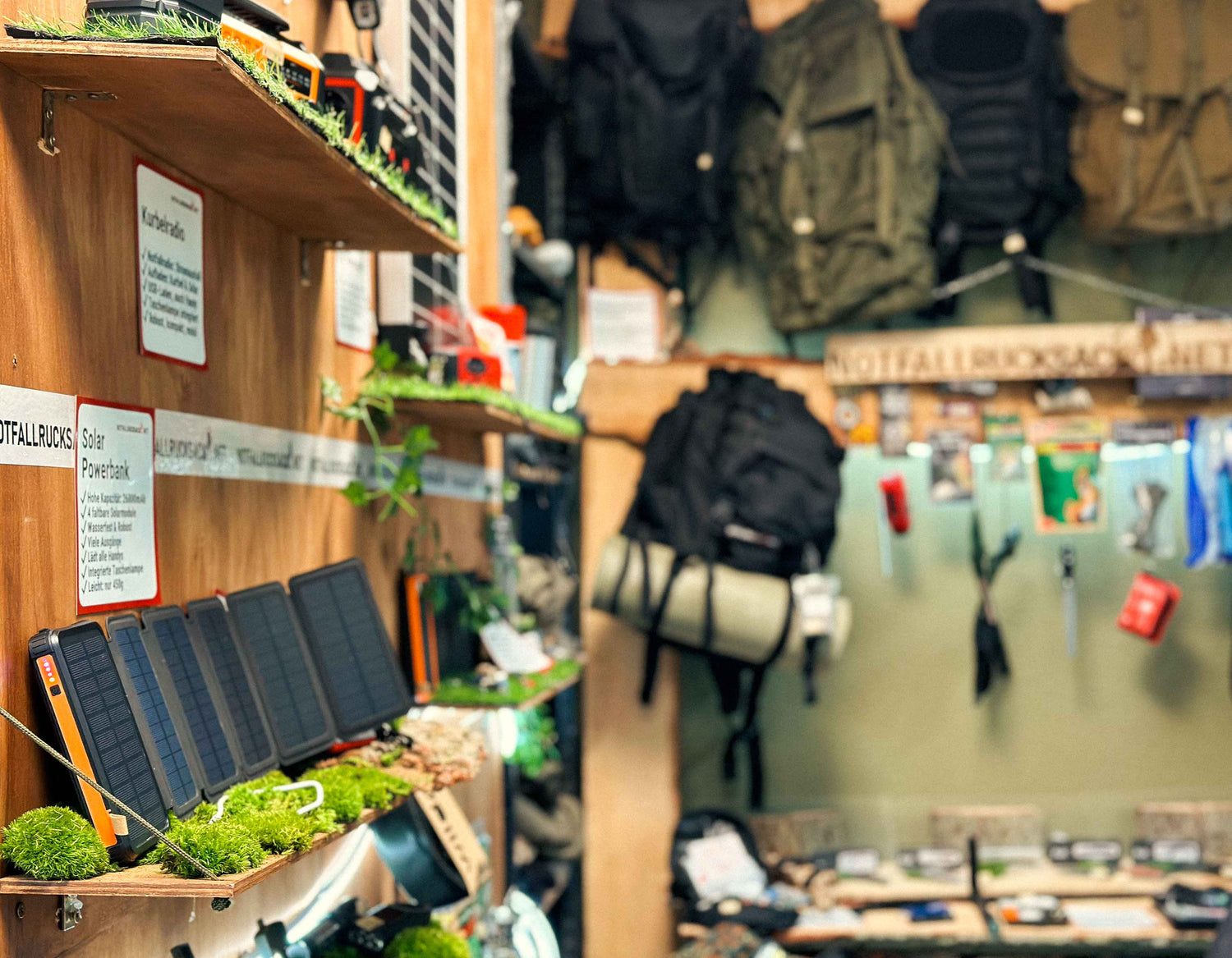 Unser Laden
Ein Traum erfüllt: Unser Outdoor-Laden in Neuruppin öffnet seine Türen! Besucht uns in der Puschkinstraße 18 und entdeckt unsere Produktauswahl. Erlebt die Leidenschaft hinter Notfallrucksack.net. Wir freuen uns auf euch!
Mehr zum Laden
If you don't take precautions, you will have worries later.
Crises such as floods, storms or even war are getting closer and proper and timely preparation is essential for your own well-being. Most important to survival in these situations are food, water, shelter, and fire. Our emergency backpack focuses precisely on these important survival points. Thanks to our many years of experience in the outdoor world, we have collected the perfect content and packed it into the emergency backpack, with which everyone can safely and easily ensure their well-being in any situation. The only thing missing now are your personal items and clothes to be properly prepared.
FAQ
Why emergency backpack?

Why should you get an emergency backpack? It serves to protect and provide for possible events/disasters. If you want to risk being unequipped in the event of a disaster, you may be taking a big risk.

What does the emergency backpack contain?

Basically everything you need to survive, of course everyone has something else that they need individually. Everyone has to pack that for themselves...but we already cover a large part of all needs with the backpack.


What do you recommend in addition to the backpack?

It contains the most important things. Customers are happy to buy the waterproof document pouch as well ... because documents such as birth certificates, marriage certificates, important passwords, medical documents, extracts from the land register / sales contracts, family photos, certificates... are simply important documents that you have in such a situation could use at some point.


What are the shipping times in the current situation?

We are doing our best to cover the huge volume of orders. Unfortunately, we sometimes have delivery problems, but as a rule we always manage a delivery in about 2 weeks, in rare cases even 3 - depending on how you have configured your backpack.


If you decide to make a selection, the page will be completely updated.