Survival Kit Premium - Quick Bug out Bag
Normal price
€149,99 EUR
selling price
€127,99 EUR
basic price
pro
Sale
Sold out
The Ideal Survival Pack
Designed in collaboration with survival experts. Our survival kit contains everything you need for everyday life in the forest. No more wannabe survival kits! We offer you high quality at a fair price.
Contents Survival Kit Premium
Military backpack small:
With padding and breathable mesh

includes

smartphone case
Backpack contains multiple pockets:
Dimensions: height 30 cm x width 22 cm x depth 13 cm
Survival Knife:
This knife is a loyal companion for all outdoor fans. Whether camping, adventures in nature or survival, this knife is always the right choice.
Continuous fixed blade with stonewashed smooth finish
handle wrapped with robust nylon strap
Safe handling thanks to finger protection

Included: polyester sheath with belt loop and Velcro
Measurements of the knife:
Total length: approx. 28 cm
Blade: approx. 16 cm
Weight knife: approx. 230 g
Weight with sheath: approx. 270 g
Folding Saw:
The hacksaw is the ideal tool for any outdoor work.
The saw teeth are sharpened and saw through both dry and damp wood with little effort.
Non-slip in the hand, thanks to rubberized grip.
Curved saw blade consists of hardened tool steel.

Securing button for locking the saw blade.
Dimensions of the folding saw:
Total length: approx. 37 cm
Saw blade: approx. 17 cm
Weight : approx. 190 g

3 in 1 folding spade set:
Folding spade with 3 functions. Depending on requirements the upper part is simply folded over and screwed tight.
Function 1 Spade
function 2 hoe
Function 3 Saw
Included with : carrying pouch with belt loop
Dimensions of the folding spade:
sheet size: approx. 13 x 9.5 cm
total length: approx. 41 cm
packed size: approx .5 cm
Weight with bag: approx. 540 g
Fire Starter Kit

Professional

:
Magnesium fire starter kit
with integrated firesteel and scraper
with chain.

Ignites up to 2000 fire
Dimensions: approx. 7.5 x 3 x 1 cm

Composition fire steel:
lanthanum, cerium, copper, iron, zinc, magnesium
Animal Repellent Spray:
CS irritant gas, spray bottle, 40 ml
Sprays a broad stream for a wide area of ​​effect.

Range to approx. 3 m
With safety spray cap
against unintentional triggering

irritant: 80 mg CS
chlorobenzylidenemalononitrile

Dimensions: approx. 9 x 3 cm
Max.Order quantity per order = 30 liters
Shelf life: 12/2023
headlamp LED:
The head lamp is probably the most practical lamp in the outdoor area. It gives you free hands to work and illuminates your surroundings wherever you look
Ideal for in dark to build, cook, or just explore.
The range is 10 meters. The brightness level is 140 lumens.
The angle of the headlamp can be adjusted up to 60
°
angle
Very light and waterproof.
The lamp has 3 different light modes.
Package content:
1 x LED headlamp.
1 x headband.
3 x AAA batteries .
1 x note:
1 x warranty card
Multi-purpose fishing kit wrapped in paracord:
Fishing set (lead, hook, line)
Contains paracord (olive) with carabiner
Fire starter and scraper
Tinder
Scalpel
Aluminum foil

Dimensions: approx. 9 x 5 x 2 cm
Weight: approx. 50 g

Pocket knife set:
6 in 1 complete cutlery
Divisible into 2 halves (e.g. to be able to use knife and fork separately)
Knife

Fork

spoon

Bottle and can opener

pivot/drill

Corkscrew
can be dismantled into 2 parts for use
structured aluminum handle scales
locking ring at the end of the handle
Dimensions:
Total length: approx. 19.5 cm
Length folded up: approx. 11.5 cm
Weight : Approx. 120g
Multifunction Card:
Tool in map format with 11 functions:

can opener, knife, screwdriver, ruler, bottle opener,
wrench large (6 / 7 / 8 / 10 mm)
wing screwdriver, saw, wrench small (4 / 5 mm)
Orientation aid/determination of position, hole/eyelet for key ring
Plastic case

Dimensions: approx. 6.8 x 4.5 cm
Weight: approx. 30 g
First Aid Kit:
offers basic equipment for minor injuries
Content
1 patch 6cm x 0.5m
1 scissors
10 plaster strips 7.2 x 1.9cm
1 insect screen
2 compresses (alcohol-free)
5 patches small
2 gauze bandages
6 safety pins
1 pair of tweezers
1 triangular cloth
1 fixation plaster
practical case with belt loop
External dimensions: 12 x 7 x 5 cm
.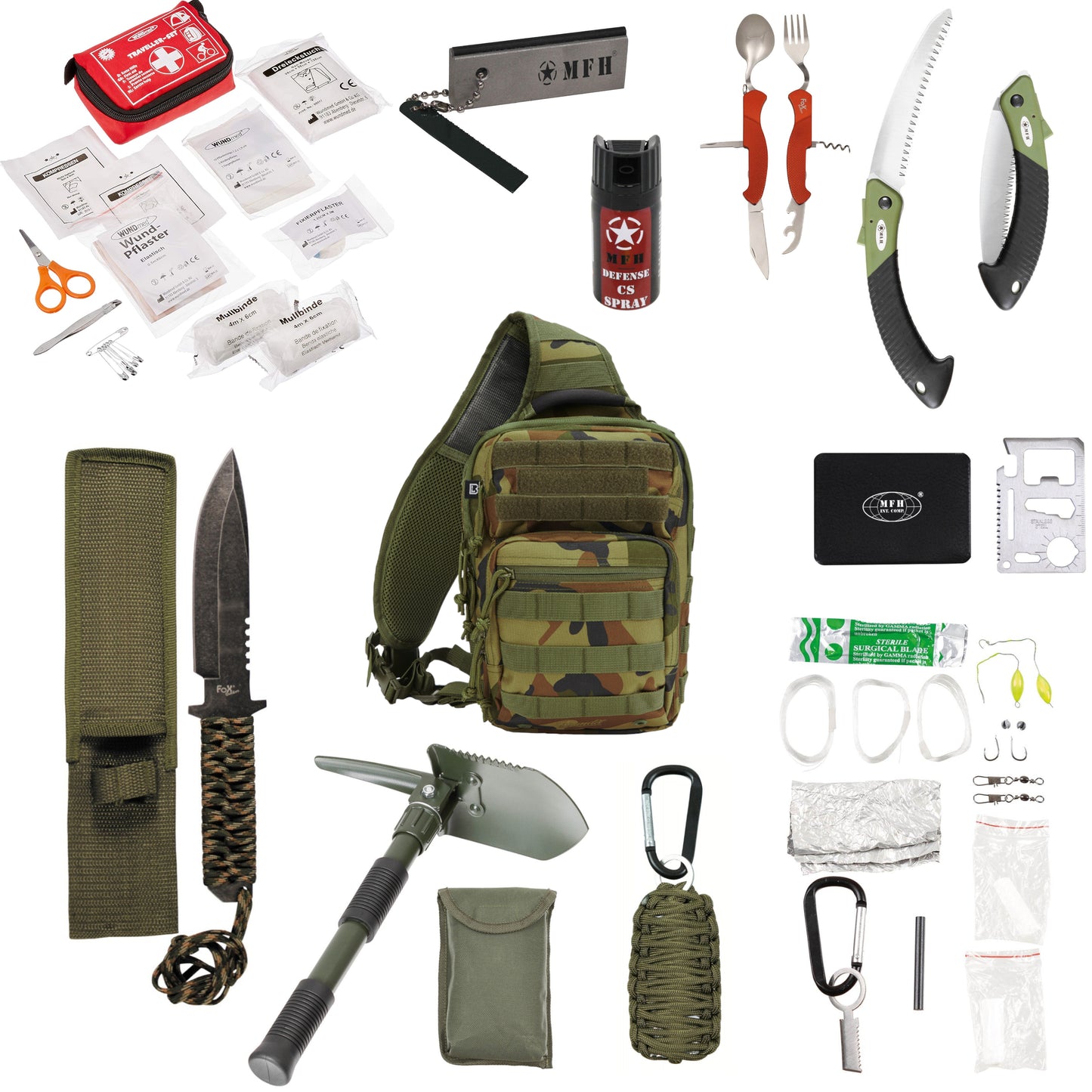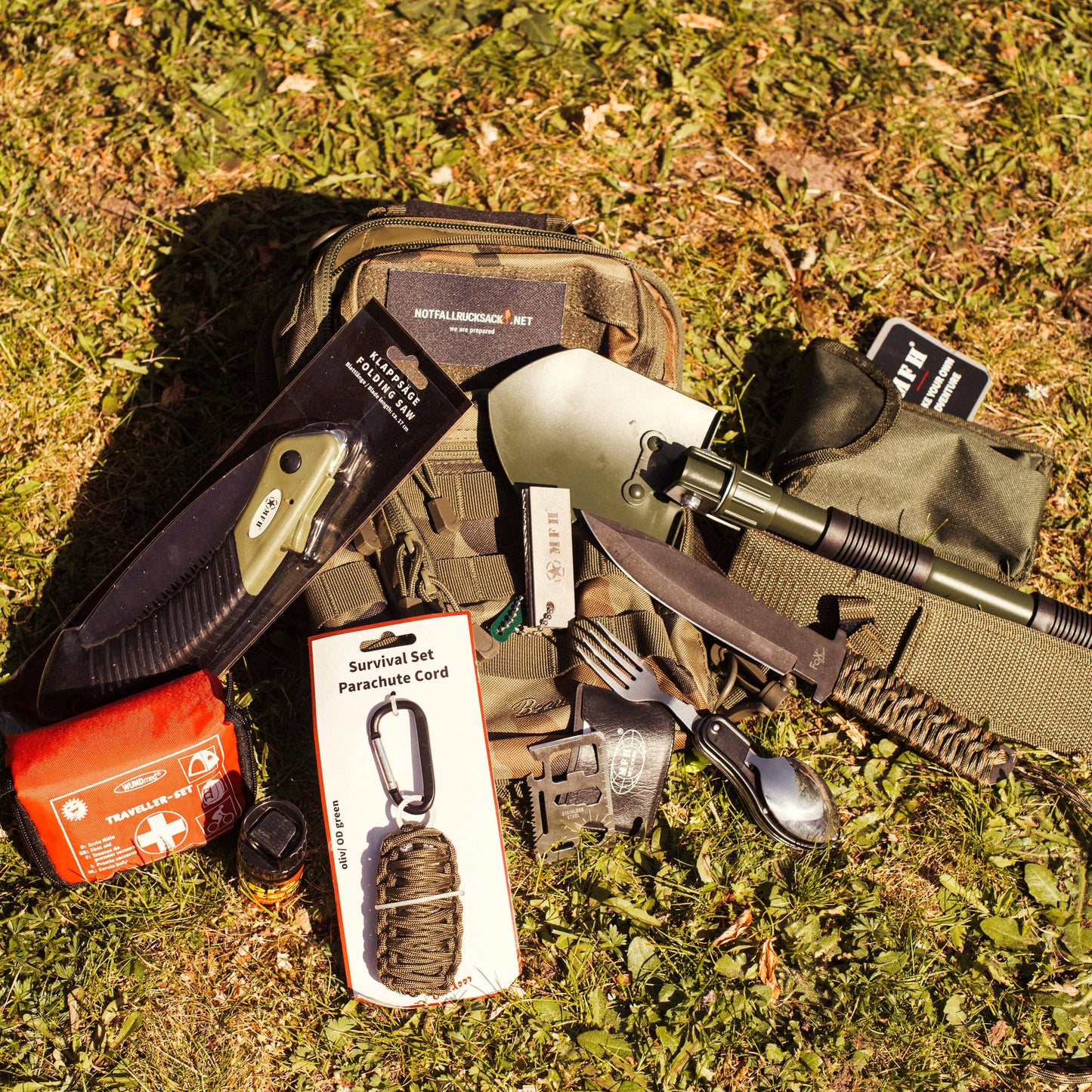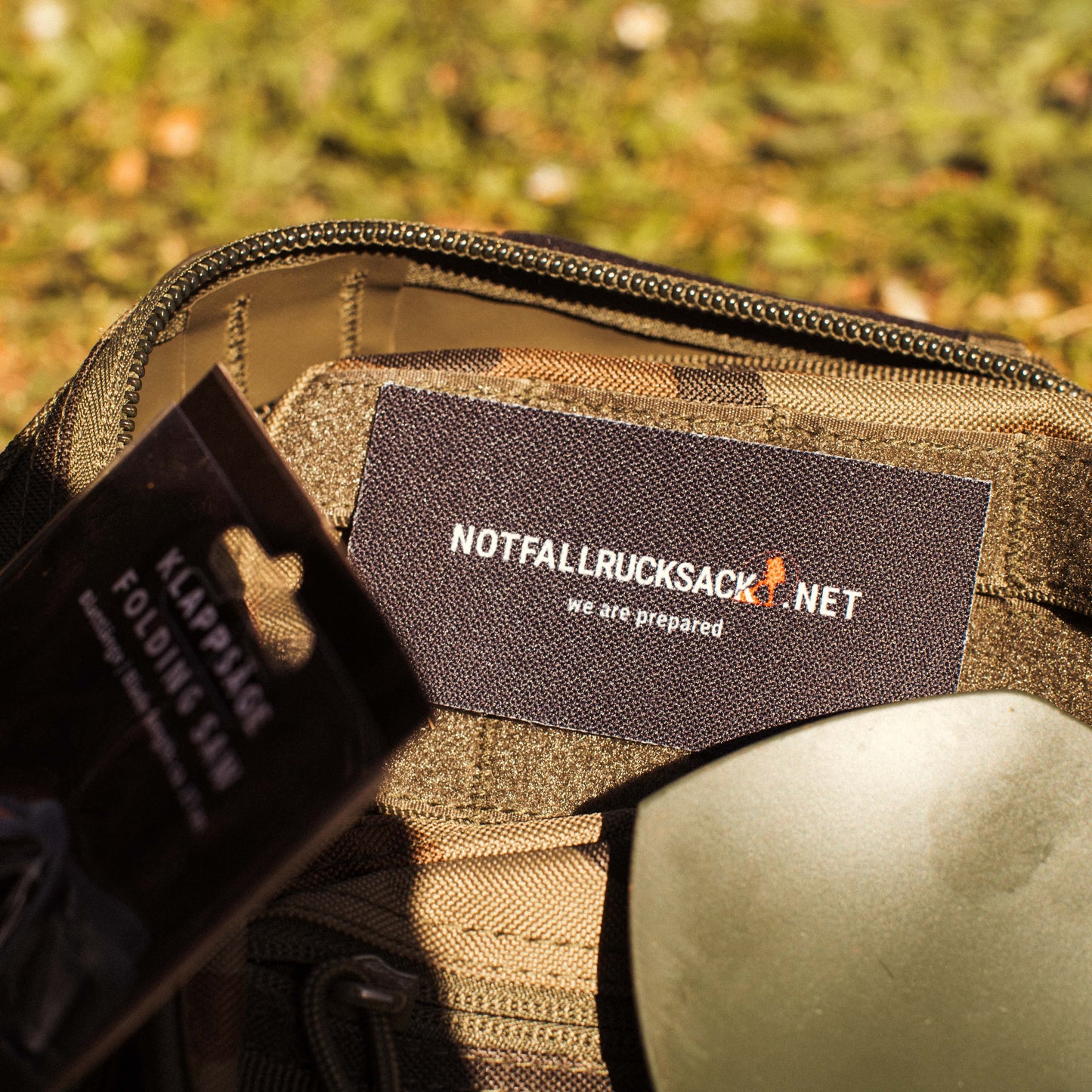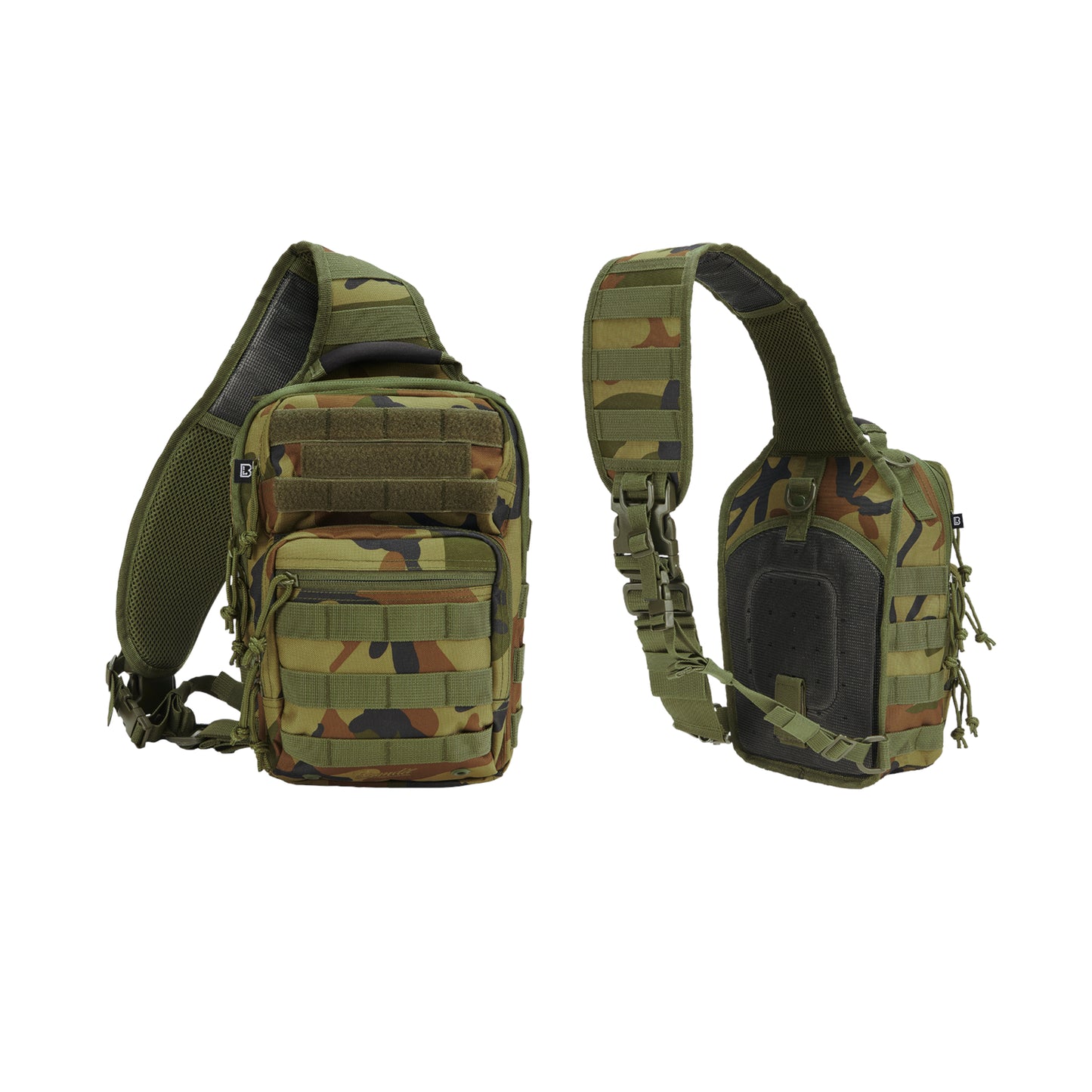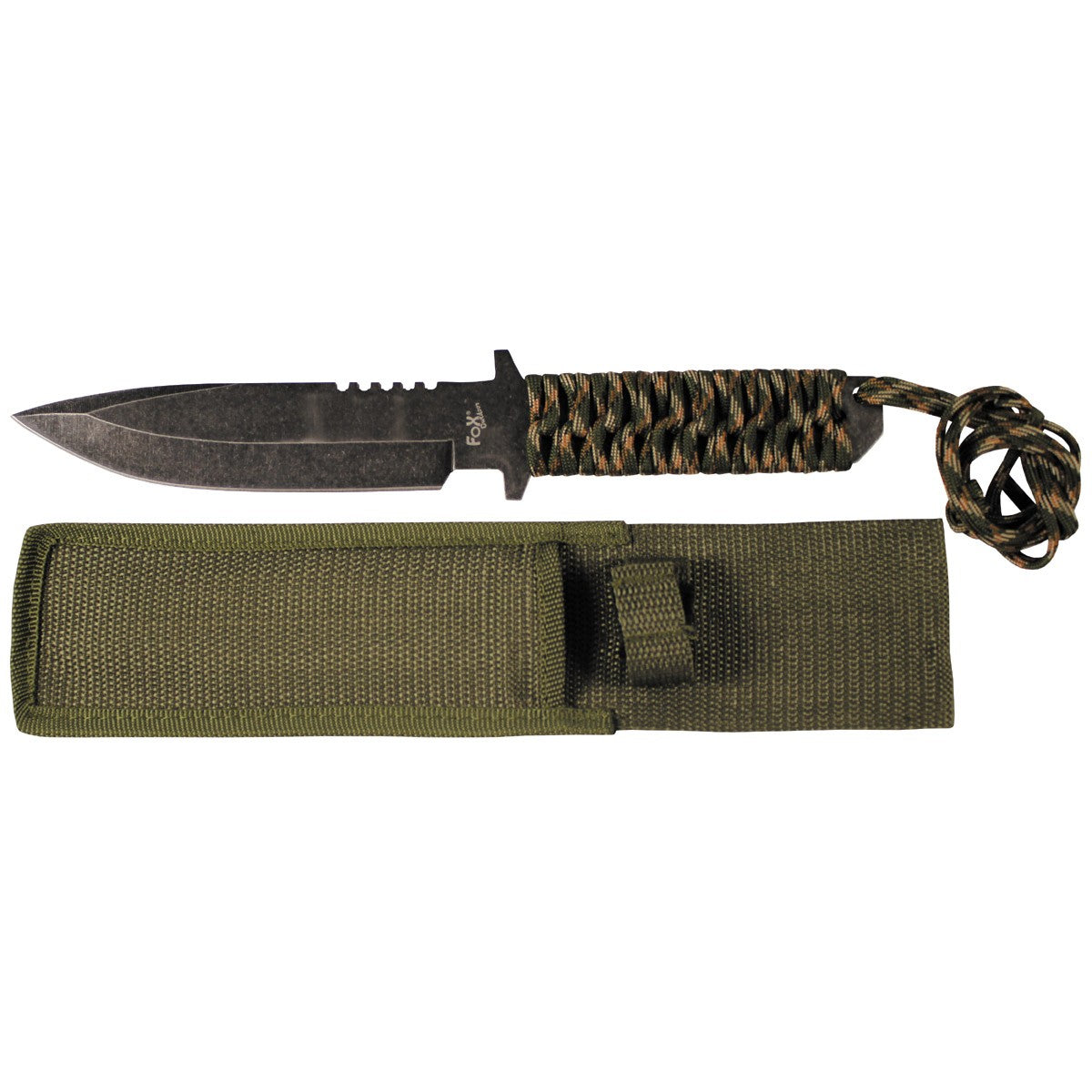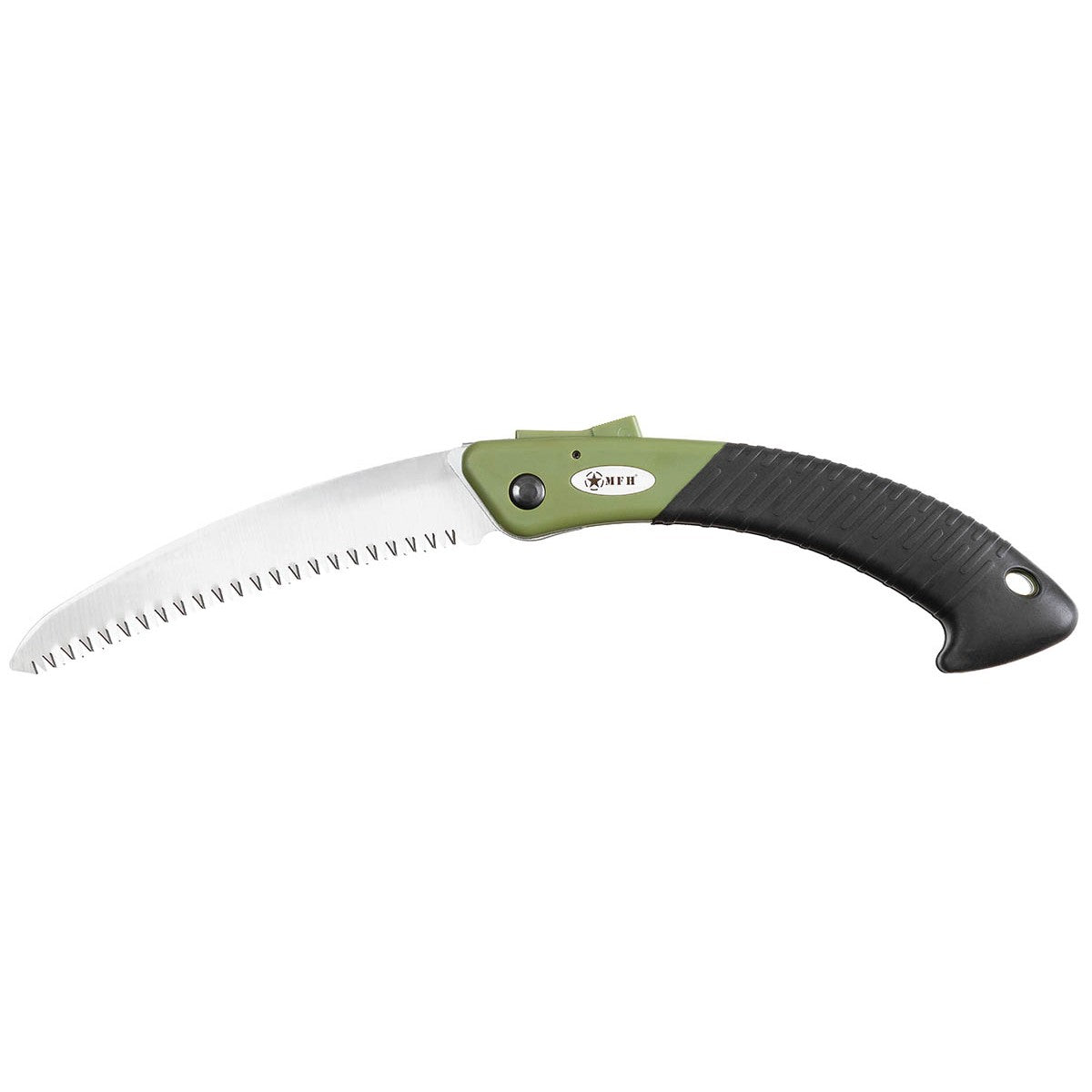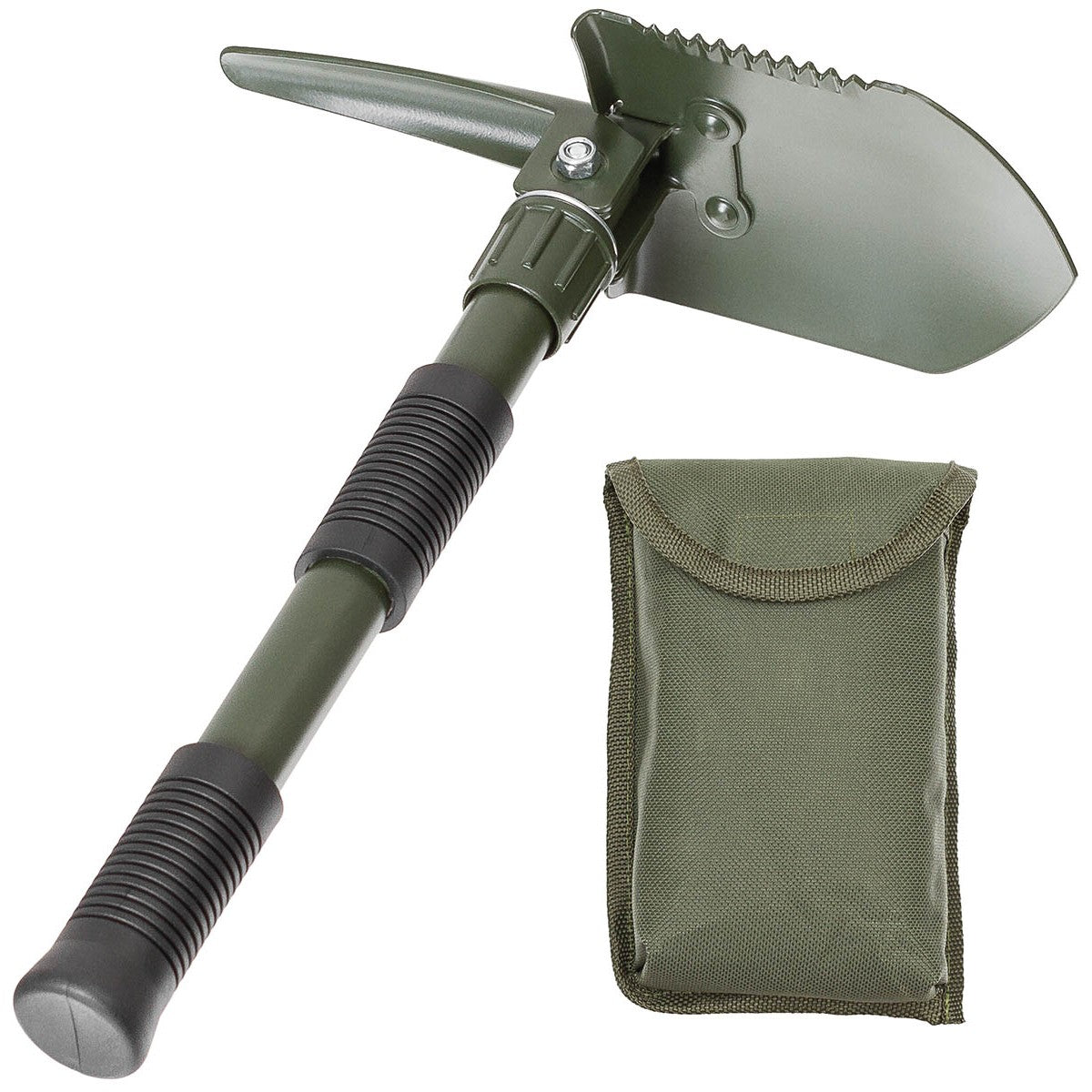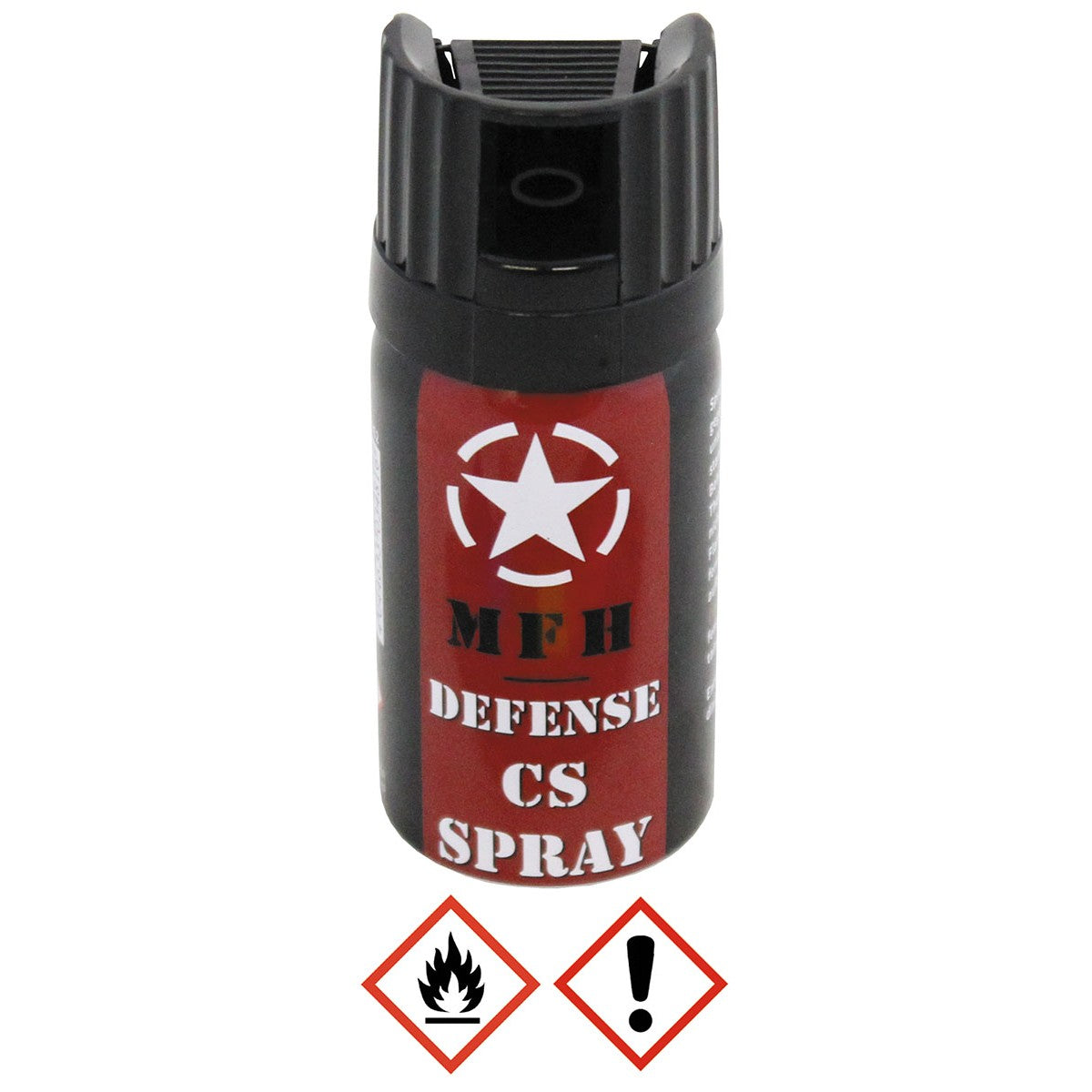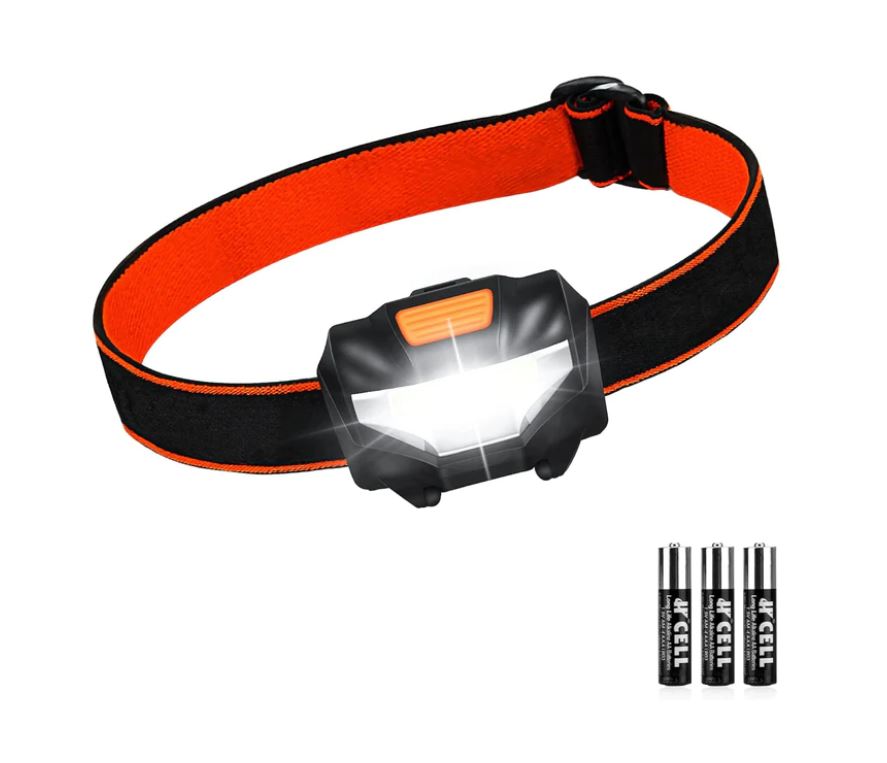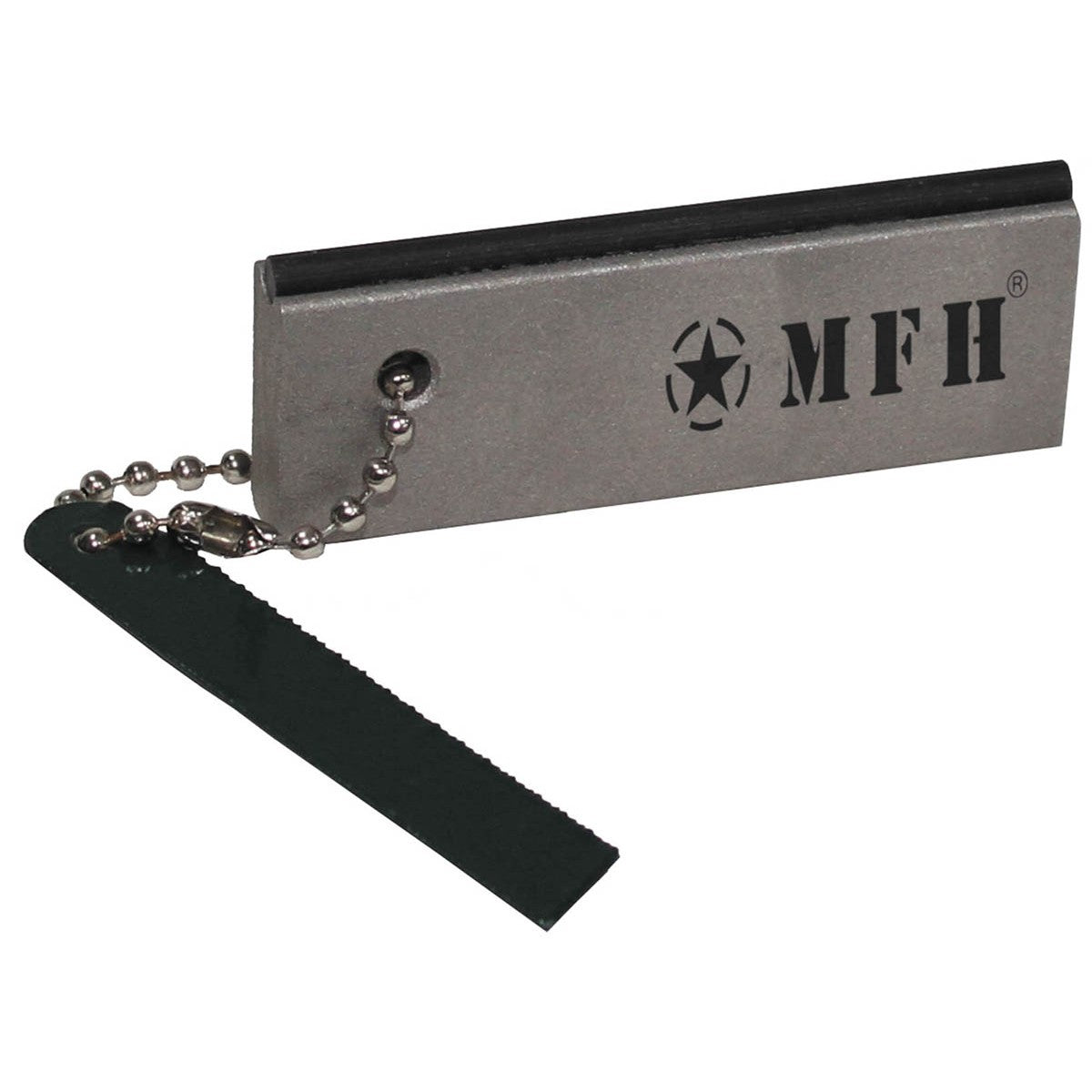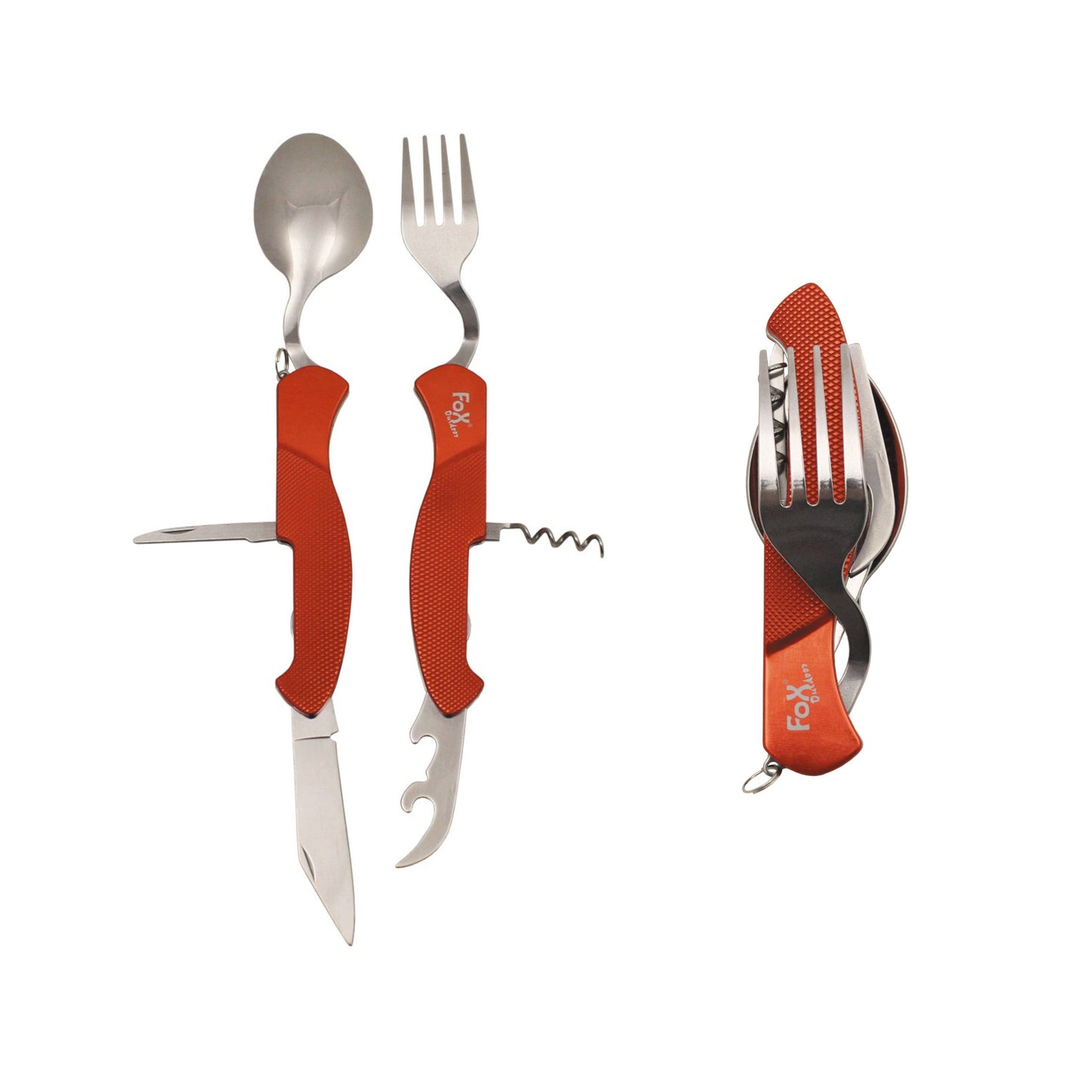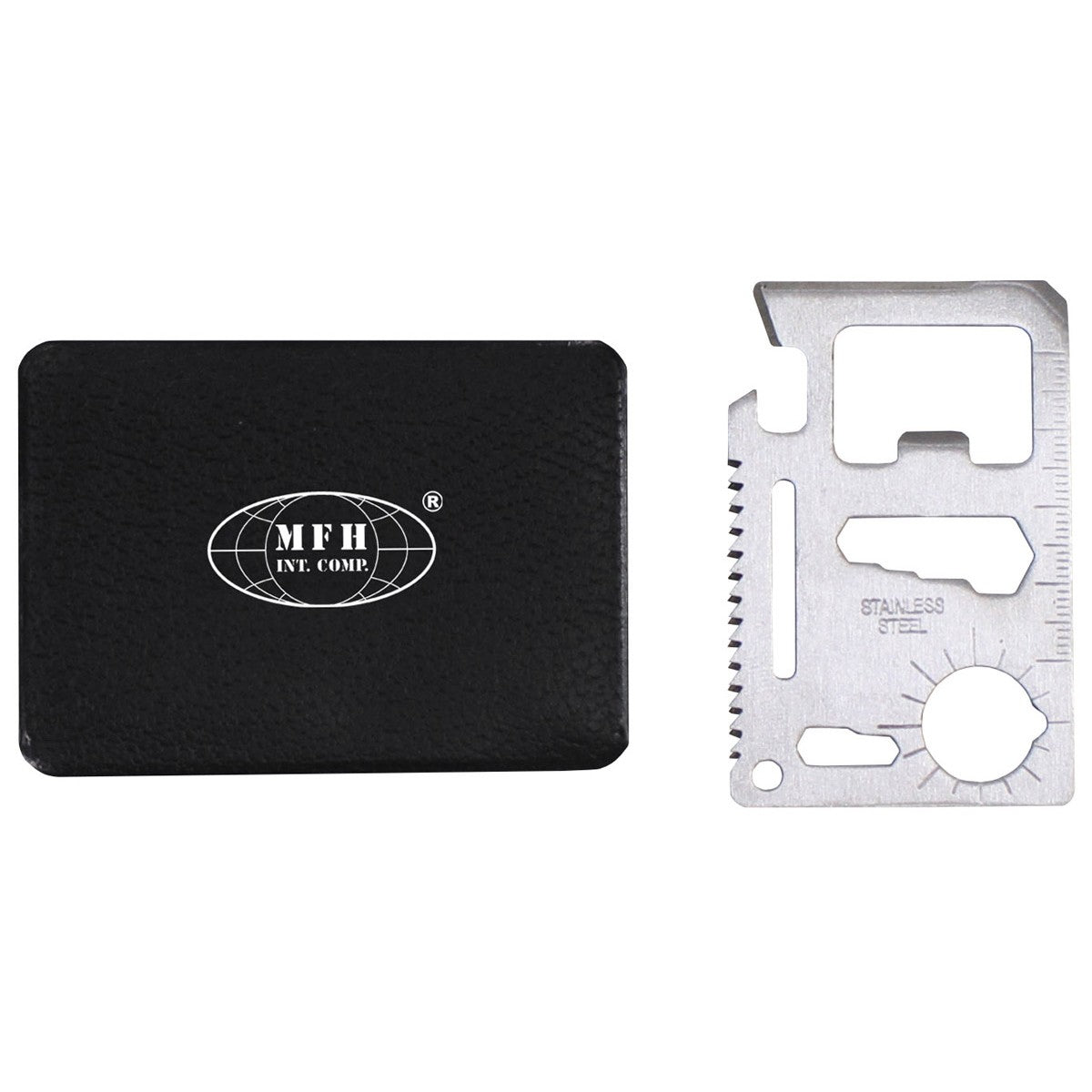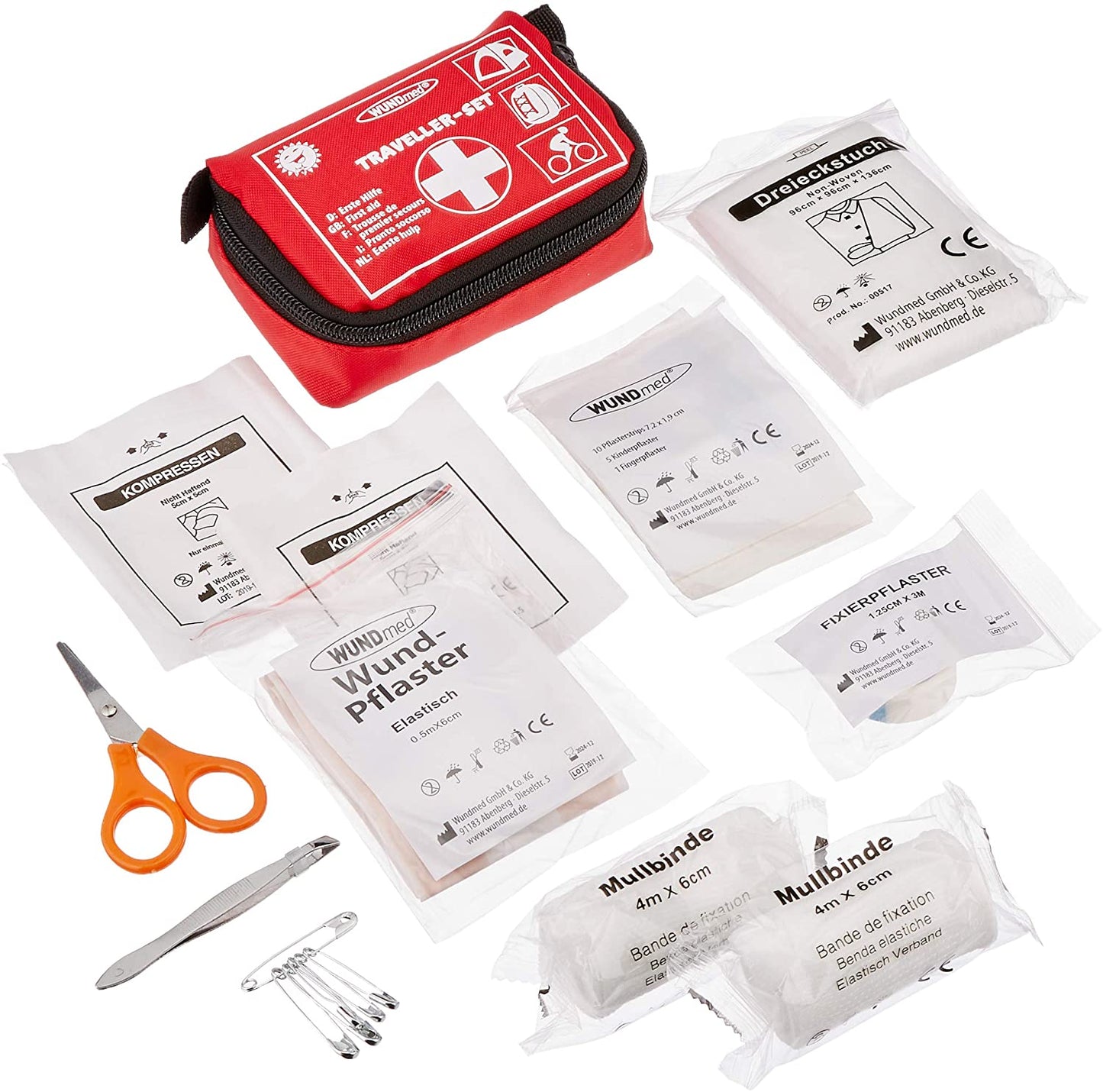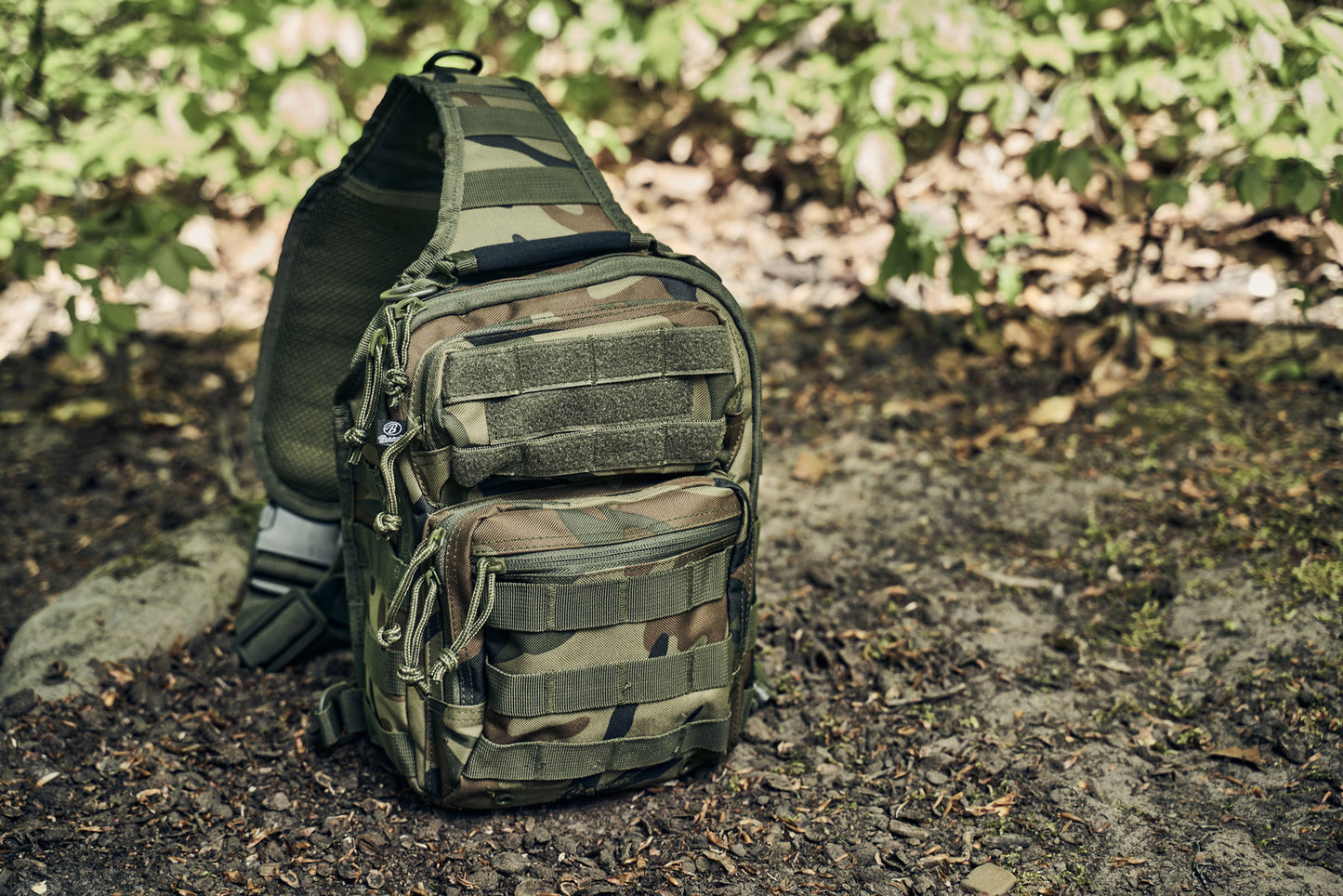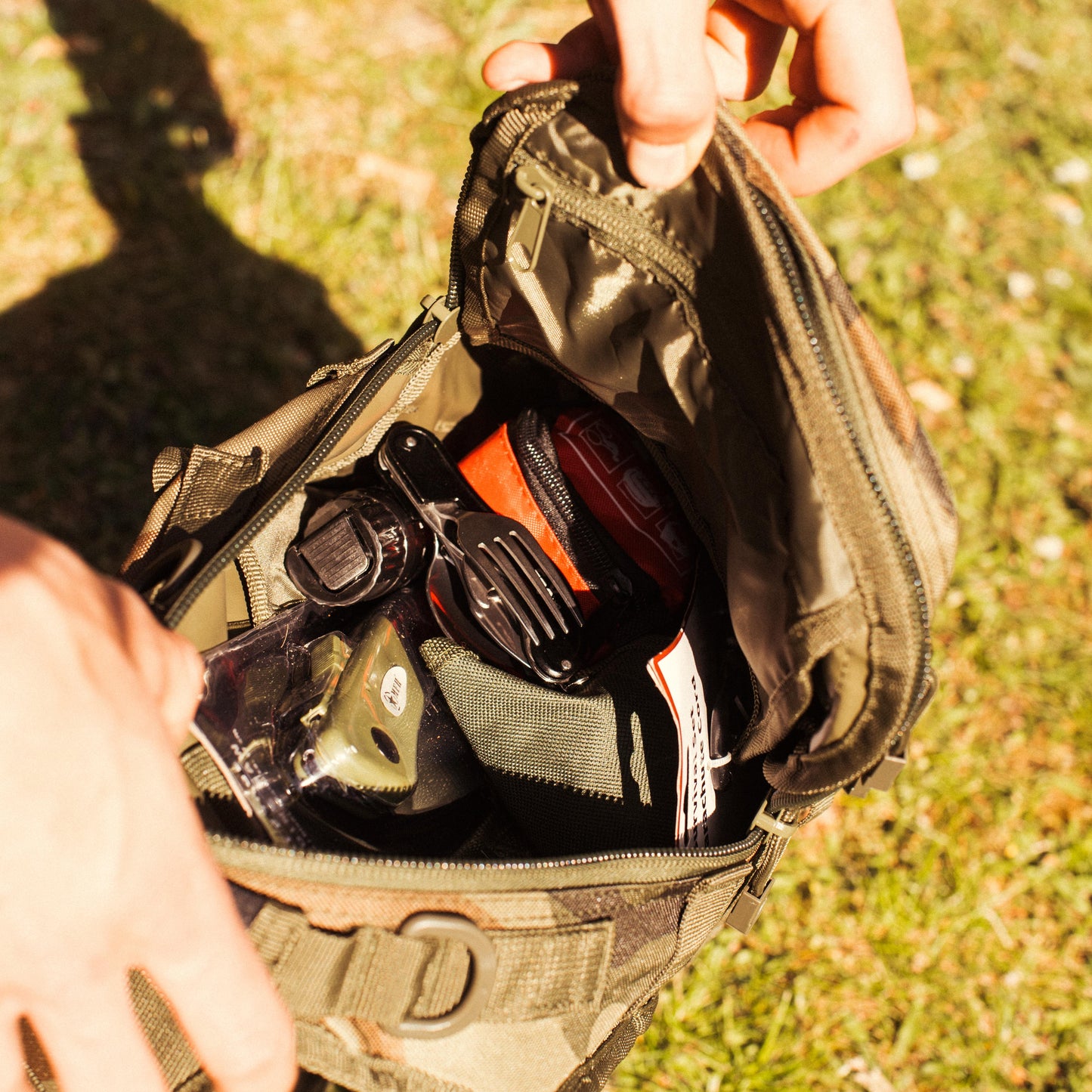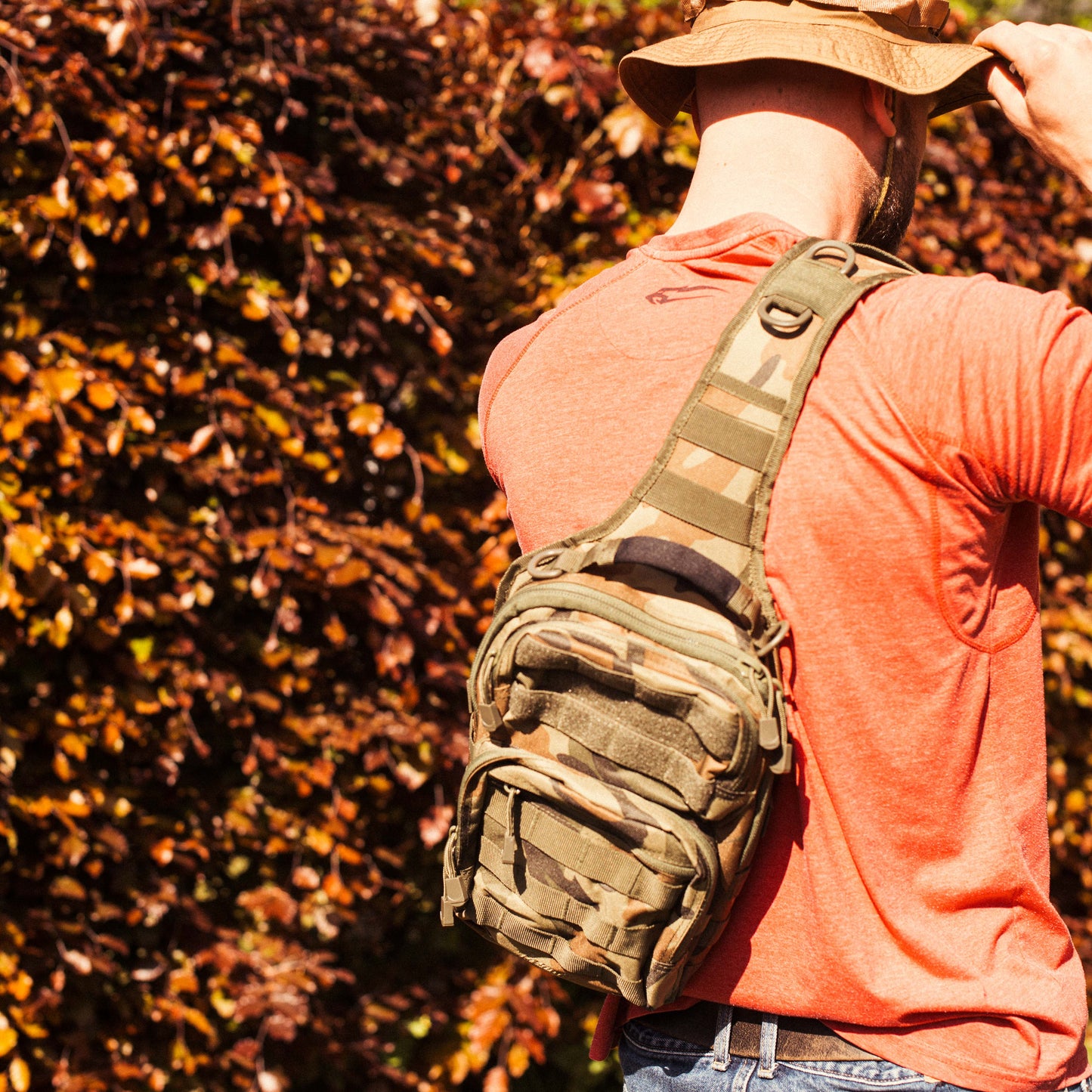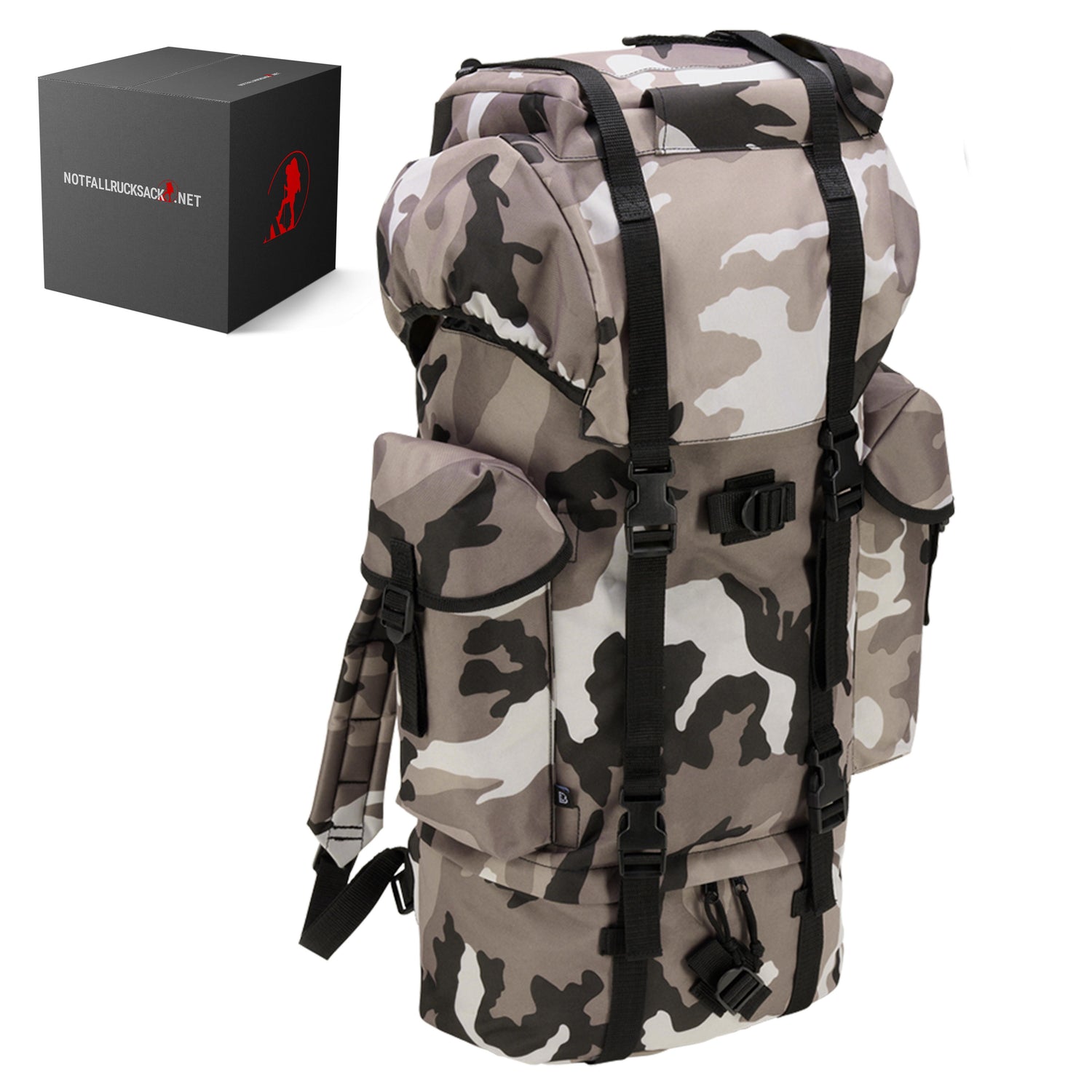 Who are we?
We are Max and Dustin,
we have been enthusiastic outdoor/survival lovers for several years. We regularly go out into nature to put our survival skills to the test, test new products and learn new things.

If you want to know how we came to our heart project, read on here... About us
Stay safe and take care of yourselves!
Max and Dustin from Notrucksack.net
Continue reading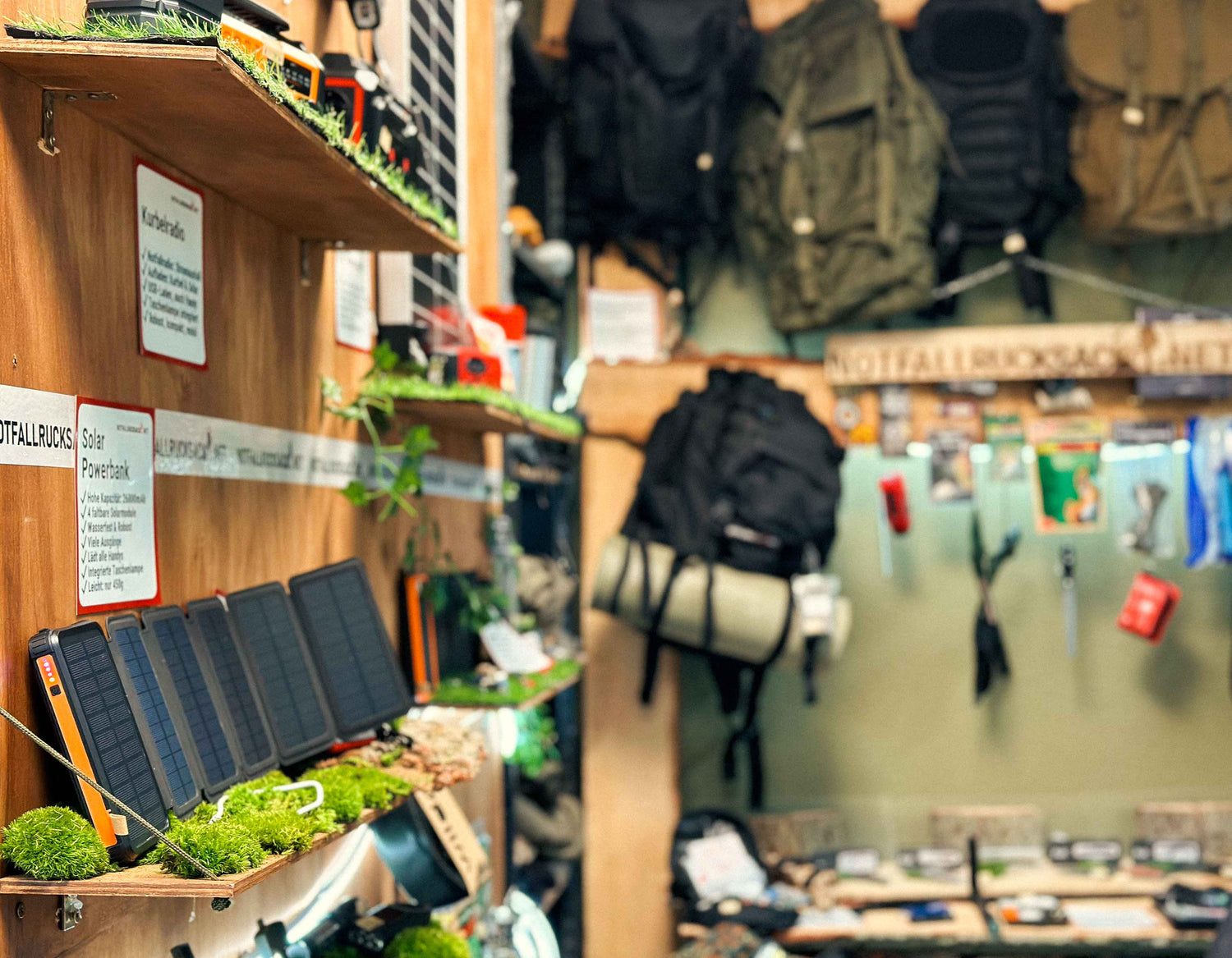 Unser Laden
Ein Traum erfüllt: Unser Outdoor-Laden in Neuruppin öffnet seine Türen! Besucht uns in der Puschkinstraße 18 und entdeckt unsere Produktauswahl. Erlebt die Leidenschaft hinter Notfallrucksack.net. Wir freuen uns auf euch!
Mehr zum Laden
If you don't take precautions, you will have worries later.
Crises such as floods, storms or even war are getting closer and proper and timely preparation is essential for your own well-being. Most important to survival in these situations are food, water, shelter, and fire. Our emergency backpack focuses precisely on these important survival points. Thanks to our many years of experience in the outdoor world, we have collected the perfect content and packed it into the emergency backpack, with which everyone can safely and easily ensure their well-being in any situation. The only thing missing now are your personal items and clothes to be properly prepared.
FAQ
Why emergency backpack?

Why should you get an emergency backpack? It serves to protect and provide for possible events/disasters. If you want to risk being unequipped in the event of a disaster, you may be taking a big risk.

What does the emergency backpack contain?

Basically everything you need to survive, of course everyone has something else that they need individually. Everyone has to pack that for themselves...but we already cover a large part of all needs with the backpack.


What do you recommend in addition to the backpack?

It contains the most important things. Customers are happy to buy the waterproof document pouch as well ... because documents such as birth certificates, marriage certificates, important passwords, medical documents, extracts from the land register / sales contracts, family photos, certificates... are simply important documents that you have in such a situation could use at some point.


What are the shipping times in the current situation?

We are doing our best to cover the huge volume of orders. Unfortunately, we sometimes have delivery problems, but as a rule we always manage a delivery in about 2 weeks, in rare cases even 3 - depending on how you have configured your backpack.


If you decide to make a selection, the page will be completely updated.